Blog
American Spirits: The Rise and Fall of Prohibition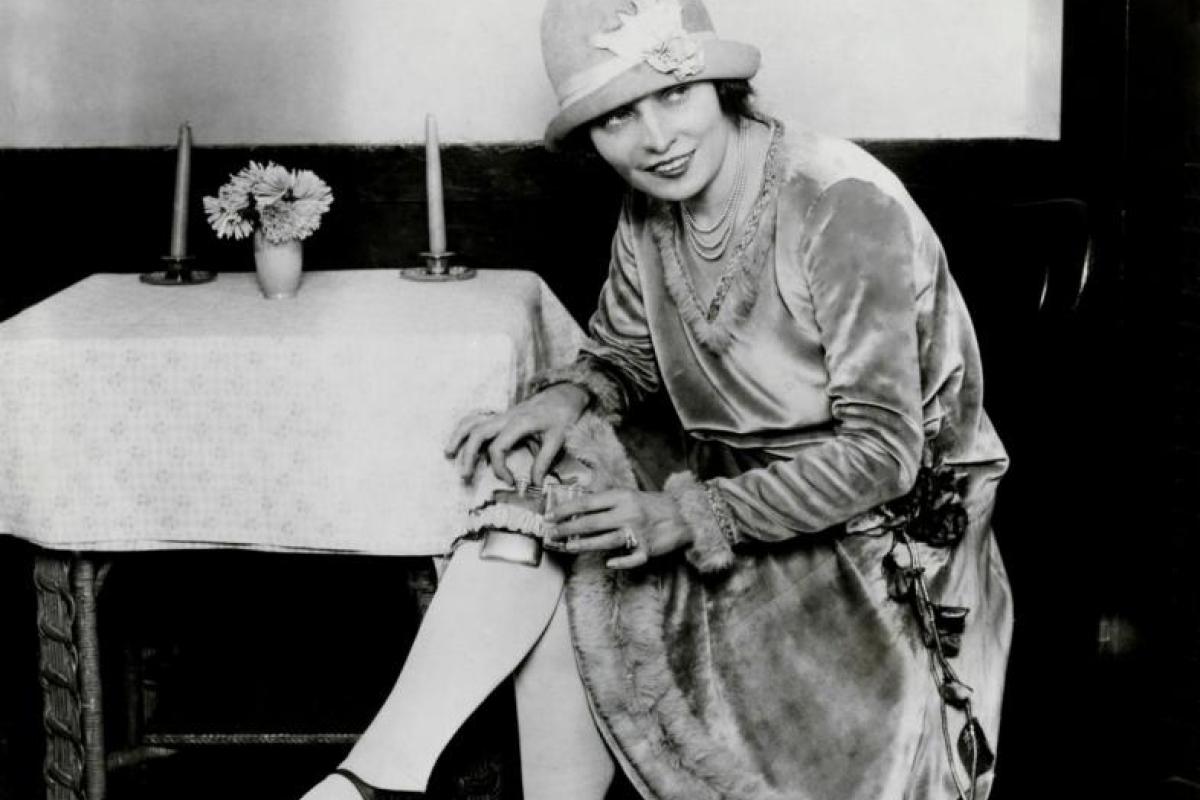 PLEASE NOTE: This exhibition has passed
For American history buffs, "Prohibition" conjures images of Jazz Age gangsters, federal agents, and urban speakeasies, where millions of American gleefully flouted the 18th Amendment to the Constitution. Ratified in 1919, the amendment prohibited the "the manufacture, sale, or transportation of intoxicating liquors." American Spirits: The Rise and Fall of Prohibition, an NEH-funded exhibit at the National Constitution Center in Philadelphia, explores the political, social, cultural, and legal history of Prohibition.
American Spirits chronicles the roots of the temperance movement in the nineteenth century. The exhibit features a model of a Protestant church displaying posters, pamphlets, and other materials produced by such leading Temperance organizations as the Woman's Christian Temperance Union and the Anti-Saloon League. A hatchet used by Carrie Nation, the bold anti-alcohol activist, hangs on a wall in the church.   
Wayne Wheeler, a figure who is not well-known today, emerges as the savvy operator who led the political effort to pass the 18th Amendment. The National Constitution Center created Wayne Wheeler's Amazing Amendment Machine to illustrate the amendment process, including the many social, cultural, and historical factors that contributed to the 18th Amendment's ratification.   
In providing a flavor of life in America during Prohibition, American Spirits invites visitors to spend time in a reconstructed speakeasy. While illicit alcohol is not available, the space offers jazz music, colorful period fashions, examples of flasks in which people hid alcohol, and a bar. Rather than dispensing liquor, a staff bartender tells visitors stories about 1920s speakeasies.
Newspaper headlines from the late 1920s and early 1930s illustrate growing public opposition to Prohibition, culminating in the ratification of the 21st Amendment, repealing Prohibition, in 1933. American Spirits includes large photographs of people celebrating the end of Prohibition. A small movie theater shows period newsreels.
The American Spirits exhibit is a companion to the recent NEH-funded documentary film by Ken Burns, Prohibition (2011), which aired over PBS. Together, these projects offer an engaging examination of Prohibition's importance in American history during the late nineteenth and early twentieth centuries.
American Spirits runs at the National Constitution Center through April 28, 2013. The exhibition will travel to venues across the country, including the Minnesota History Center Museum (November 15, 2013 - March 16, 2014), the Missouri History Museum (May 2, 2014 - September 1, 2014), the Bob Bullock Texas State History Museum (October 25, 2014 - February 15, 2015), the Museum of History and Industry in Seattle (April 10, 2015 – August 2, 2015), and the Grand Rapids Public Museum (September 25, 2015- January 17, 2016).