Blog
Women's Worlds in Qajar Iran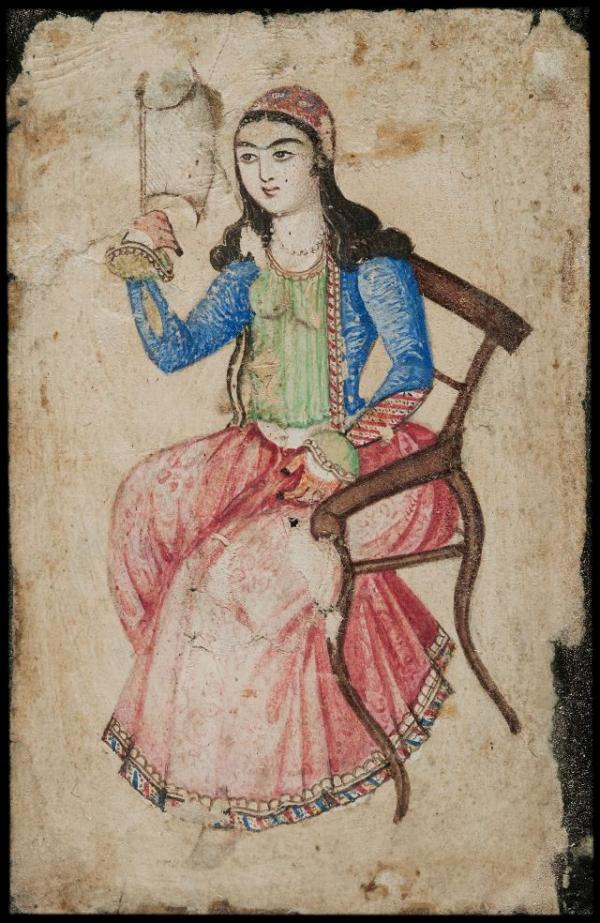 "Exploring Communities of Muslim Women," a forum sponsored by NEH and presented on May 30th by the White House Office of Public Engagement, was a scholarly yet lively exchange dealing with Muslim women's roles in society and the family, both in the past and in the present day.  One of the two presentations was made by Afsaneh Najmabadi, the Francis Lee Higginson Professor of History and of Studies of Women, Gender, and Sexuality at Harvard University.  Prof. Najmabadi holds a NEH award through the Division of Preservation and Access for her work to create a digital archive, "Women's Worlds in Qajar Iran."  
This archive is making available hitherto inaccessible, primary sources related to the social and cultural history of women during the Qajar dynasty (1785-1925) in Iran.  During this era, Iran experienced significant political, economic, and cultural transformations, including a new opening to other nations and cultures, particularly those of the West. The vast majority of Qajar social histories have focused almost exclusively on the struggles, achievements, and day-to-day realities of the men of that period, although many women lived culturally rich and active lives as writers, artists, and active participants in the Constitutional Revolution of 1906 and in education and legal reform.
In 2009, Professor Najmabadi received NEH funding to locate and digitize approximately 3,000 images of sources such as unpublished poetry, essays, travelogues, private letters, photographs, portrait paintings, calligraphies, marriage contracts, and legal documents created by, and reflecting the lives of, women during the Qajar era.  The materials were to be provided by private families and some institutions in Iran and in the diaspora.  The response to the project exceeded all expectations. The project's staff captured approximately 20,000 digital images of primary sources and has already made accessible over 11,000 at the project's Web site.  The archive also contains 100 audio-clips and oral histories, as well as seven items that have been fully transcribed and translated from Persian into English with support from other funding sources.  Most of the archived materials are from 30 private collections in Tehran and the diaspora, but the archive also contains images contributed by libraries and archives in Iran and other places.  Because the Web site is fully bilingual in English and Persian it can be consulted by users worldwide and is often used by Iranian citizens. 
The NEH recently provided a second award to Harvard University to continue expansion of this archive. During this second phase, the project team aims to broaden the geographical and thematic scope of the archived sources.  For example, one of the collections would reflect life in the city of Qazvin, a former capital of Iran, while materials from families that followed the Baha'i and Zoroastrian faiths would expand the archive's coverage of religious diversity in Iran during the Qajar era.  By allowing users worldwide to examine firsthand materials created by Qajar women, this project promises to provide important insights into the women's lives during this critical period of Iranian history.
Further Reading
To learn more about the May 30th event, read the article written by our Chairman, Jim Leach, for the White House blog.