Blog
Tune In Tuesdays: Voices of Change: Preserving Radio Haiti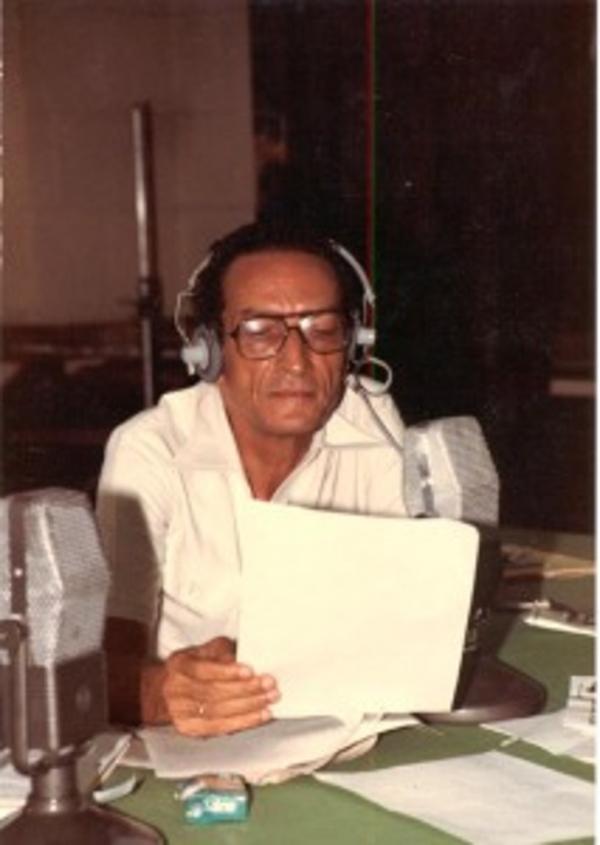 This post is part of our "Tune In Tuesdays" series, highlighting some of the projects NEH has supported to preserve and provide access to rich audiovisual materials important to humanities research, teaching, and the public interest.
"Haiti No Longer Suffers in Silence," reads the title of a 1986 Newsday piece by human rights activists Jean L. Dominique, longtime director of Radio Haiti, and attorney Arthur C. Helton.  Founded in 1935, Radio Haiti was the first independent radio station in Haiti, a country unique as the only nation ever established by a successful slave rebellion and the first independent nation in Latin America and the Caribbean.  Reporting in Haitian Creole (a language spoken by 90% of the Haitian population) as well as French, the station tracked the transition from dictatorship to democracy on the island and sought liberty, grassroots democracy, and freedom of expression while celebrating life in Haiti.
The station broadcast from 6am to 10pm each day, covering events, culture, interviews, political analysis, and roundtable discussions.  Programs depict political strife and instability in Haiti during several tumultuous decades beginning with the 1960s, reporting from both the dangerous "no go" areas of Port-au-Prince to the subsistence-farming countryside.  Radio Haiti and its reporters did not escape this turmoil, and the station's harrowing history includes destruction of its offices, closures, arrests, forced exiles, and the killing of owner Jean Dominique.  All the while, the station's broadcasts also covered Haiti's rich cultural heritage including art, literature, painting, and music.  Radio Haiti was finally shuttered in 2002, two years after the assassination of its founder.
Supported by an NEH grant in 2015, Duke University is preserving and making accessible the comprehensive audio and written archives of Radio Haiti from the 1960s through 2003.  The Radio Haiti collection, part of Duke's Human Rights Archive, contains over 3,000 recordings as well as reams of paper records, all of which will be stored in Duke's digital repository.  In partnership with the Forum for Scholars and Publics at Duke, the Library will also place digital copies of the recordings in Haitian libraries.  You can now listen to a selection of 50 digitized audio recordings on the project's pilot site.  For example, in a 1968 interview, historian Roger Gaillard talks about his work on the U.S. Marines' occupation of Haiti in 1915.  A 1972 interview with renowned painter Rose-Marie Desruisseau reveals the role of vodou symbolism, dreamlike imagery, and sexuality in her paintings.  A 1980 report from Miami sheds light on the Haitian "boat people" seeking political asylum in the United States.  Several mid-1980s interviews with farmers and leaders of grassroots peasant organizations discuss the "rice wars," unrest stemming from the importation of rice from the United States.  The site features a short video on preserving the recordings, and the project blog tracks the effort to make them publicly accessible, so that "Radyo Ayiti pap peri" ("Radio Haiti will never perish").  Tune in today!