Blog
Tune In Tuesdays: StoryCorps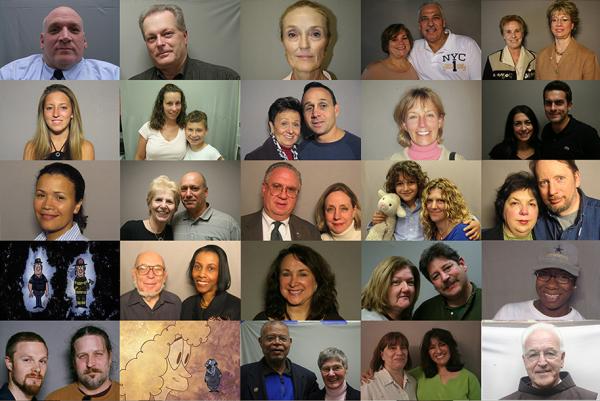 Sixty-seven thousand interviews, spanning 44,000 hours, containing over 100,000 voices – and counting.  These are among the raw estimates for one of the nation's largest collections of recorded memories, StoryCorps.
Founded in 2003 and based in Brooklyn, New York, StoryCorps seeks "to preserve and share humanity's stories in order to build connections between people and create a more just and compassionate world." Excerpts from these conversations, heard every Friday morning on National Public Radio, have provided poignant moments of reflection from individuals throughout the United States in all walks of life and covering an extraordinary range of subjects, past and present.  Each StoryCorps interview consists of a 40-minute conversation between two relatives, friends, or strangers, joined by a common bond or experience, and providing accounts of American life during the 20th and 21st centuries.  Special projects have included the Griot Initiative, 8,318 interviews on the history and culture of African Americans; the Military Voices Initiative, 1,561 interviews of veterans, service members, and military families, with an emphasis on those who served in the Iraq and Afghanistan wars; and StoryCorps Legacy, 1,197 interviews documenting the stories of people living with serious illness.  Several of these special collections are unparalleled in volume and richness.  The Griot Initiative recordings, for example, is one of the largest collections of African American voices ever gathered. In addition to these recordings, tens of thousands of people have used the StoryCorps app, launched in 2015, to upload over 93,000 stories to StoryCorps.me.
A 2016 grant from NEH is supporting a major effort to facilitate access to this vast collection of interviews through the StoryCorps Public Archive (SCPA) project.  The SCPA will enable scholars, teachers, and the general public to explore, perform complex searches, conduct data analysis, and make full use of the interviews through a new online access system. In addition to serving as a discovery platform for the many thousands of born-digital recordings, the SCPA will also facilitate access to thousands of digitized images and extensive background information associated with the interviews.  The project will also support mapping of the StoryCorps collection metadata to major content aggregators, thus promoting further discovery and use of these rich sources.
NEH is pleased and honored that StoryCorps founder Dave Isay will serve as the opening keynote speaker for our Play/Back symposium on the preservation of audiovisual resources on September 30, 2016.  A radio producer for many years, Isay has received numerous honors, including Peabody Awards as well as a MacArthur "Genius" Fellowship (pre-dating his establishment of StoryCorps).  He is the author/editor of New York Times best sellers: Listening Is an Act of Love (2007), Mom: A Celebration of Mothers from StoryCorps (2012), and Ties That Bind: Stories of Love and Gratitude from the First Ten Years of StoryCorps (2013).  His latest book is Callings: the Purpose and Passion of Work, published earlier this year.  In 2015, Isay was honored with the TED (Technology, Entertainment, and Design) Prize, "awarded annually to one individual with a creative, bold vision to spark global change."