Blog
From Mozart to Ragtime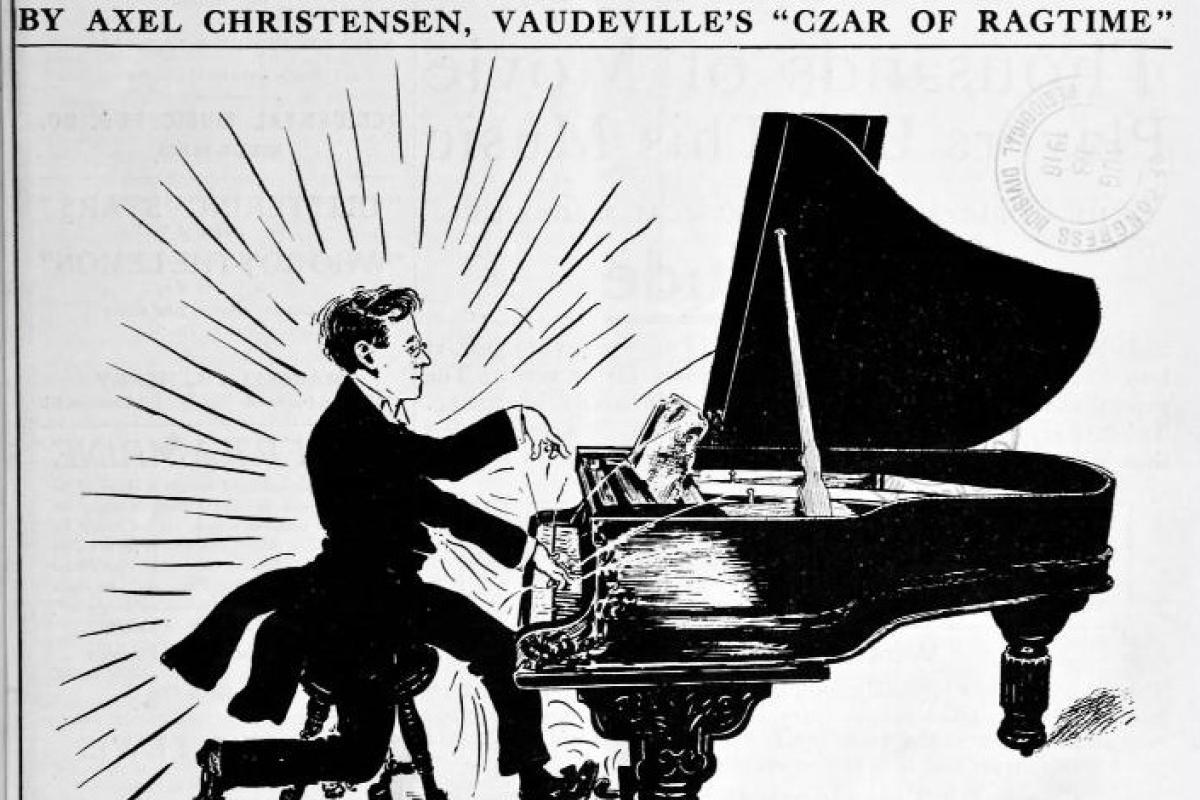 In 1805, as the distinctive first notes of Beethoven's Third Symphony, the "Eroica," were igniting a revolution in Western art music, a similar revolution was underway in the writing about music.  In the 19th century alone, nearly 2,000 specialized music journals were published in Europe and the United States, which included feuilletons (a part of a newspaper or magazine devoted to fiction, criticism, or light literature) in daily newspapers, articles in literary periodicals, in theatrical journals and in magazines de mode, as well as engravings and lithographs in the illustrated press.  These journals published a variety of pieces that included reviews of performances and new works, essays on music theory, and historical accounts of musical developments.
Founded in 1980 and directed since then by H. Robert Cohen, the Retrospective Index to Music Periodicals/Répertoire international de la presse musicale (RIPM) was established to provide access to 18th- through 20th-century periodical literature dealing with music.  Functioning under the auspices of the International Musicological Society, the International Association of Music Libraries, Archives and Documentation Centres, and UNESCO's International Council for Philosophy and Humanistic Studies, RIPM is the first effort to undertake and to coordinate retrospective periodical indexing on an international scale. 
Early music journals are one key component to unlocking the listening and performing habits of societies before and during the invention of early recording technologies.  They have become an immense documentary resource, important to cultural, social, and music historians.  The writings of music scholars, critics, and artists not only document when new music works were premiered or the careers of famous conductors and soloists, but they also provide a window into the evolution of performance techniques, audience composition, social reception of certain composers and genres, and music labor practices.  Furthermore, ethnomusicologists and historians have turned to these writings to learn about non-Western music, its transmission across countries and continents, and its influence on well-known composers.
Before the international indexing effort by RIPM, two significant problems prevented published material from being systematically examined: 1) the limited number of libraries possessing the music journals, and 2) the difficulty encountered in locating specific information within an available source.  RIPM has addressed this gap by working with an international board of distinguished scholars, librarians and archivists from 21 countries in Eurasia and the Americas who have selected music journals for priority indexing treatment.  With the opening of Russia and Eastern Europe in the 1990s, the journals from those areas became available and were also incorporated into the index.
RIPM's corpus of music literature is in fourteen languages from twenty-one countries covering the period 1800 to 1950.  The project's initial goal was to produce approximately 300 volumes over a twenty-five year period (1988-2012). These three-part publications consist of highly annotated calendars, extensive keyword-in-context/author indexes, and introductory studies that provide access to a significant portion of this monumental documentary resource. To date, 278 volumes treating more than 185 music periodicals have been published, and more than a dozen others are in preparation.  In 2000, responding to the "digital revolution," RIPM was released online and currently has over 671,000 annotated records, updated every six months.  RIPM in print, RIPM on CD-ROM, and RIPM Online, and provide access for the first time to a significant portion of the 19th and 20th century musical press.  Most recently, , RIPM undertook an "Americas Initiative" in 2005 to extend its treatment of North American music journals and those published in Latin America. 
NEH has supported the editorial phases of this project since 1993, including the development of RIPM Online, the searchable database with links to the actual journal articles. 
Although access to the full index is limited to subscribers, you can sample many essays that describe the history of some of the most prominent and longest-running music journals of the 19th and 20th centuries, including: Allgemeine musikalische Zeitung  published in Leipzig from 1798 to 1848, The Music World  published in London from 1836 to 1891, and The New Music Review and Church Music Review  published in New York from 1901 to 1935.