Blog
An American Tradition: The Valentine's Day Card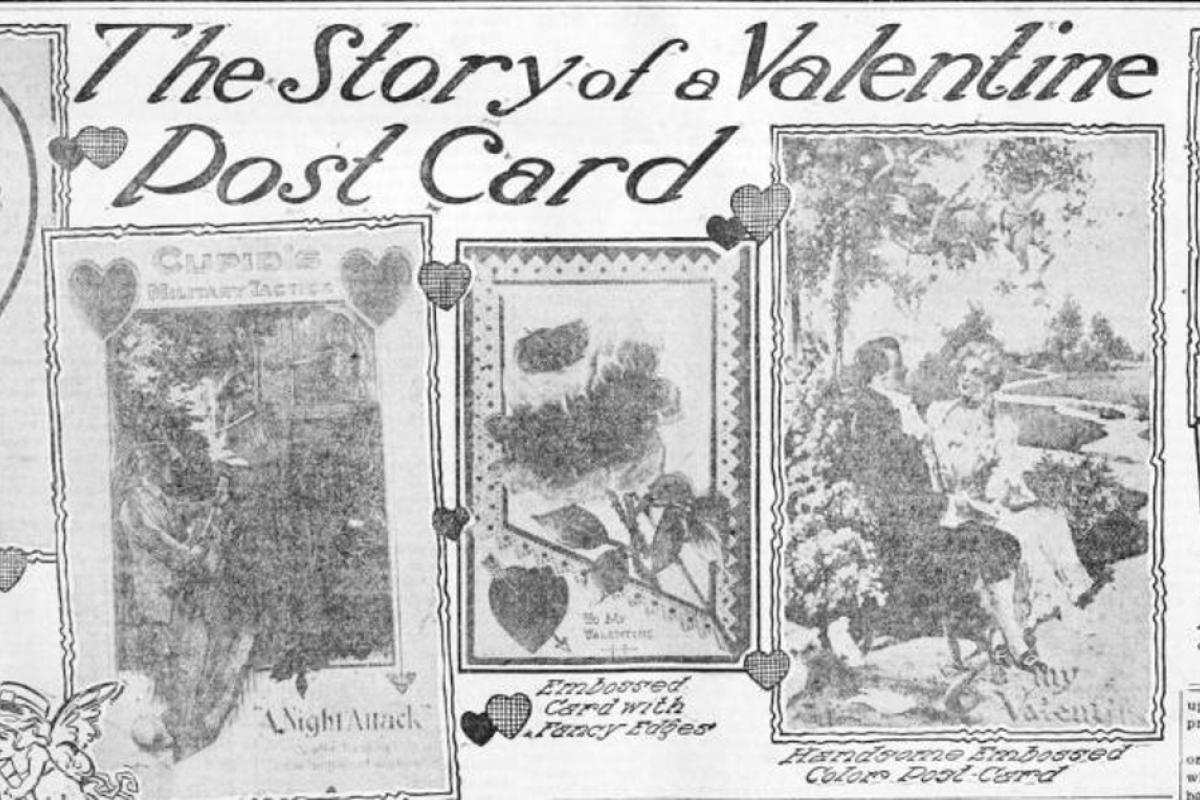 While the writing of love letters and cards for Valentine's Day pre-dates our Nation's birth, it was American Esther Howland who turned the Valentine's Day card into a visual artform.  Learn more about Howland and the evolution of the Valentine's Day card through these articles on Chronicling America:
"The Story of a Valentine Postcard," The Ogden Standard. Ogden City, UT. February 16, 1918, 4 P.M. City Edition, Magazine Section.
"Started Fancy Valentines," The Sun. New York, NY. March 17, 1904.
"Inventor of Valentines," Willmar Tribune. Willmar, MN. June 20, 1906.
We encourage everyone to search Chronicling America for other Valentine's Day-related articles and tweet their findings: #dpavalentine.
Happy Valentine's Day from the Division of Preservation and Access!