Blog
50 States of Preservation: Southern Maryland Studies Center at the College of Southern Maryland, in La Plata, MD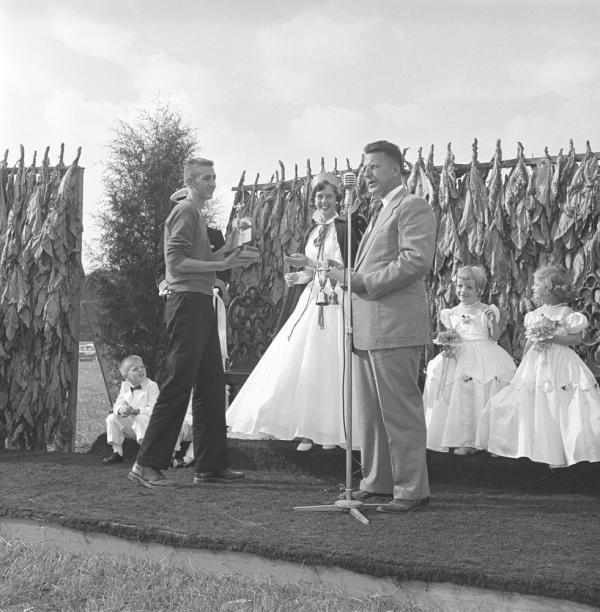 This feature is part of a series we call "50 States of Preservation," in which we are touring small and mid-sized museums, libraries, historical societies, and other repositories across the country to show how they are helping to preserve the nation's cultural heritage.  Read other entries in the series here.
Nearly every year since 1931, Maryland's Charles County Fair has crowned a "Queen Nicotina," an homage to the state's main cash crop from the 1600s through the 1990s.  Aside from tobacco, Maryland's "Western Shore" was long known for its crabs and oysters, and steamboat routes dotted the Chesapeake Bay and the area's large rivers.  In the 1960s, Freedom Riders gathered for songs after protests and sit-ins along Charles County's main highway.  And the works of engraver and publisher Theodore de Bry (1528-1598) are some of the earliest images of America from a European perspective. 
A border state, Maryland's history is long and complex, including lucrative tobacco farming; relations between whites, slaves, and free people of color; major events in the Civil War era; and segregation and the Civil Rights Movement.  The Southern Maryland Studies Center (SMSC), founded at the College of Southern Maryland in La Plata in 1976, illuminates the region's rich history.
NEH grants have supported SMSC in preserving 225 unique archival collections spanning from 1493 to the present.  These include hundreds of feet of manuscript material, thousands of photographs, hundreds of oral histories, and maps, architectural drawings, oversized prints, books, microfilms, periodicals, and reference files.  "NEH grant funds made it possible for us to replace the wire-rack shelving that housed our oversize material with more stable, secure shelving that will protect our collections of maps, oversize ledgers, and other large-format materials from long-term damage," explains SMSC Coordinator Anna Kephart.  "The shelving will also give us additional storage space to add new materials to our collections." 
SMSC's collections document the agriculture, business practices, industry development, politics, culture, and individual experiences of Southern Maryland since its very beginnings.  Seventeenth-century prints by Theodore de Bry illustrate some of the earliest English settlements in North America.  The Stone Family Papers date back to 1789 and document the prominent Port Tobacco family, including Declaration of Independence signer Thomas Stone and Judge Frederick Stone, the lawyer and congressman who defended Mary Surratt, Samuel Mudd, and David E. Harold over their role in the Lincoln assassination.  A genealogical collection has 119 boxes of materials documenting hundreds of Southern Maryland families.  And some 4,000 photographic negatives donated by Thomas and Maxine Headen depict life in Charles County in the 1950s and 1960s, including images of historic homes, Civil Rights protests, education, and social events.
The SMSC's NEH grants reflect steady preservation efforts.  A 2008 Preservation Assistance Grant funded consultation with a professional conservator to develop a preservation plan, train staff and volunteers, and save the collections from light damage.  NEH awards in 2011 and 2016 supported replacement of the wire shelving that was damaging the collections with proper archival storage units.  "We are so grateful for the opportunity to preserve these invaluable materials for future generations," says Kephart, "and to have the additional storage capacity to take in more collections!"