Blog
2018 Institutes for Advanced Topics in the Digital Humanities-- Guidelines to Direct an Institute Now Available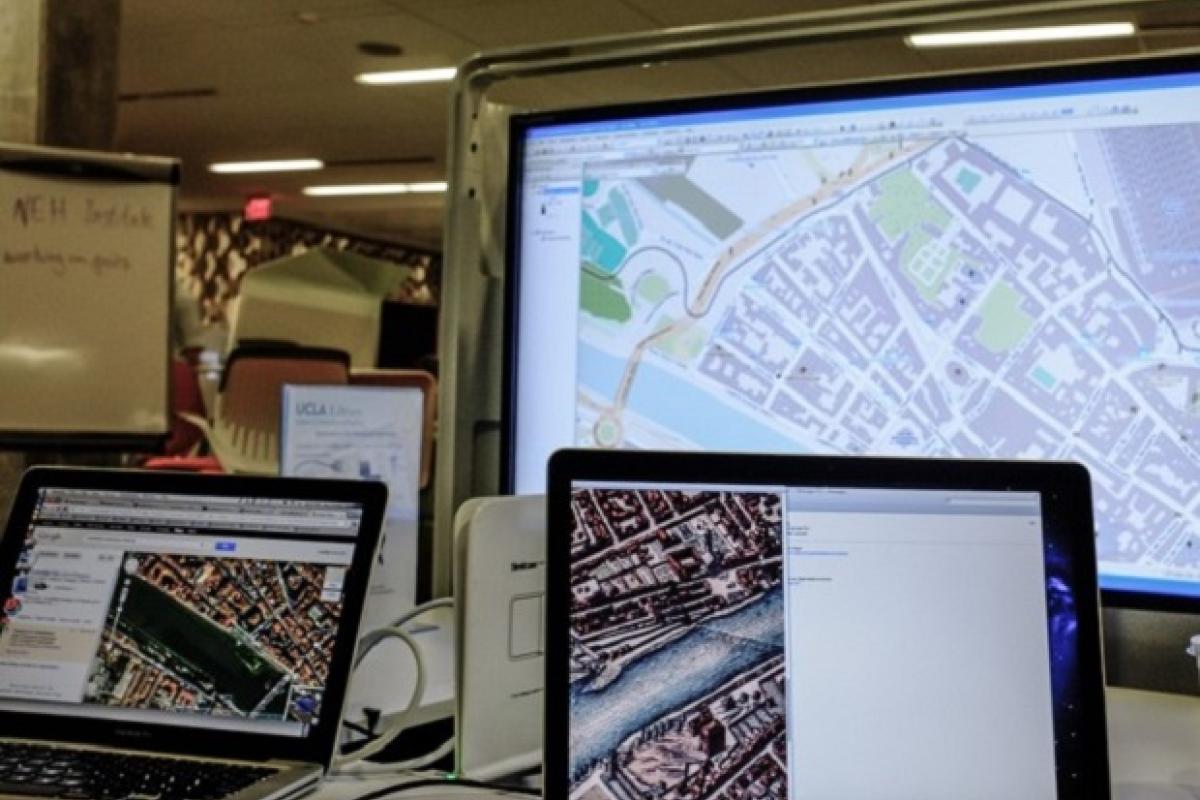 The guidelines for the next round of the Institutes for Advanced Topics in the Digital Humanities (IATDH) program are now available. We're looking for organizations and institutions interested in leading next year's group of institutes. This year's application deadline is March 13, 2018.  Now is the time to begin preparing an application to direct an institute.  
These NEH grants support national or regional training programs for scholars, humanities professionals, and advanced graduate students to broaden and extend their knowledge of digital humanities. Through these programs, NEH seeks to increase the number of humanities practitioners using digital technology in their research and teaching and to broadly disseminate knowledge about advanced technology tools and methodologies for the humanities. Institutes may be as short as a few days and held at multiple locations or as long as six weeks at a single site—whatever works best for the topic. We're interested in supporting a variety of different professional development models to meet the needs of the humanities community in research, teaching, and public programming.    
For this new competition, we are pleased to announce a special opportunity with the National Library of Medicine at the National Institutes of Health—as part of our longstanding and fruitful collaboration with that agency—and the Library of Congress Labs of the National Digital Initiatives at the Library of Congress.  Applicants can explore working with these institutions to use their extensive digital collections or to consult with their expert staff to enhance a study of a particular computational method or approach to enhance humanities scholarship and teaching as part of a proposed Institute for Advanced Topic.  Additional information, including contact information and application requirements, is available in the IADTH guidelines.
This year's offerings give you a sense of the breadth and depth of the possible subjects that can be addressed in an Institute for Advanced Topics.  And over the last few years, this program has funded, among others, such nationally-recognized institutes as the Folger Shakespeare Library's Early Modern Digital Agendas, Michigan State University's Institute on Digital Archaeology Method and Practice, and the Linked Ancient World Data Institute hosted by New York University and Drew University.  Two efforts funded in previous competitions will offer additional rounds of their institute in 2018: Middlebury College's Scholarship in Sound and Image  and West Virginia University's series of workshops on authoring and editing digital humanities scholarship.  We want you to be part of this illustrious group of institutions.
If you have any questions or wish to discussion your idea for leading an Institute for Advanced Topics opportunity, please contact us at @email . We have examples of previously-funded applications available and NEH staff are available to review drafts of applications before the deadline.  Consider applying!