Blog
West Virginia Humanities Council taps local students to design traveling exhibits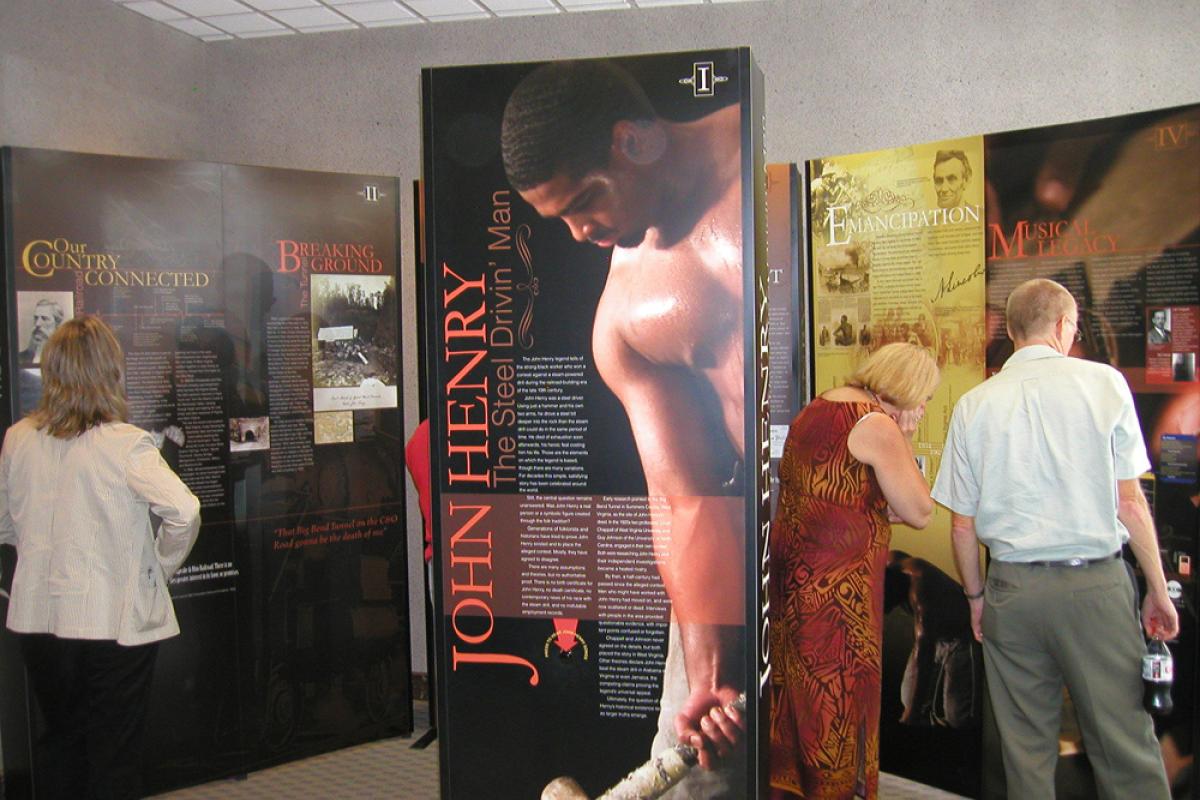 Connecting with college-age audiences can, at times, be a challenging proposition. Many state councils reach out to college students through programs at their local universities, internships, or even potential grants for undergraduate student research. The humanities council in West Virginia took a different tack, bringing entire classes of undergraduate students in to the creative process of constructing a public humanities program for use throughout West Virginia.
The West Virginia Humanities Council enlisted the help of undergraduate design students at West Virginia University to aid in the design of two of the council's popular traveling exhibits; work on a third exhibit is currently underway. Students in graphic design classes at West Virginia University worked with WVHC to research and create the visual design for the popular exhibits Born of Rebellion: West Virginia Statehood and John Henry: The Steel Drivin' Man. These two exhibits are now retired after traveling to more than 60 venues across West Virginia.
Participating students gained valuable experience in the design, creation, and fabrication of a museum-worthy exhibit. Their work also benefitted the broader public audience who came out to enjoy and learn from the work of these students.
After the successful collaboration on the first two exhibits, WVU design students are again hard at work creating the visual layout for WVHC's newest traveling exhibit on the Hatfield-McCoy feud. Keep an eye out for the exhibit's debut in the Summer of 2014!