Blog
Tour the quilt barns of Ohio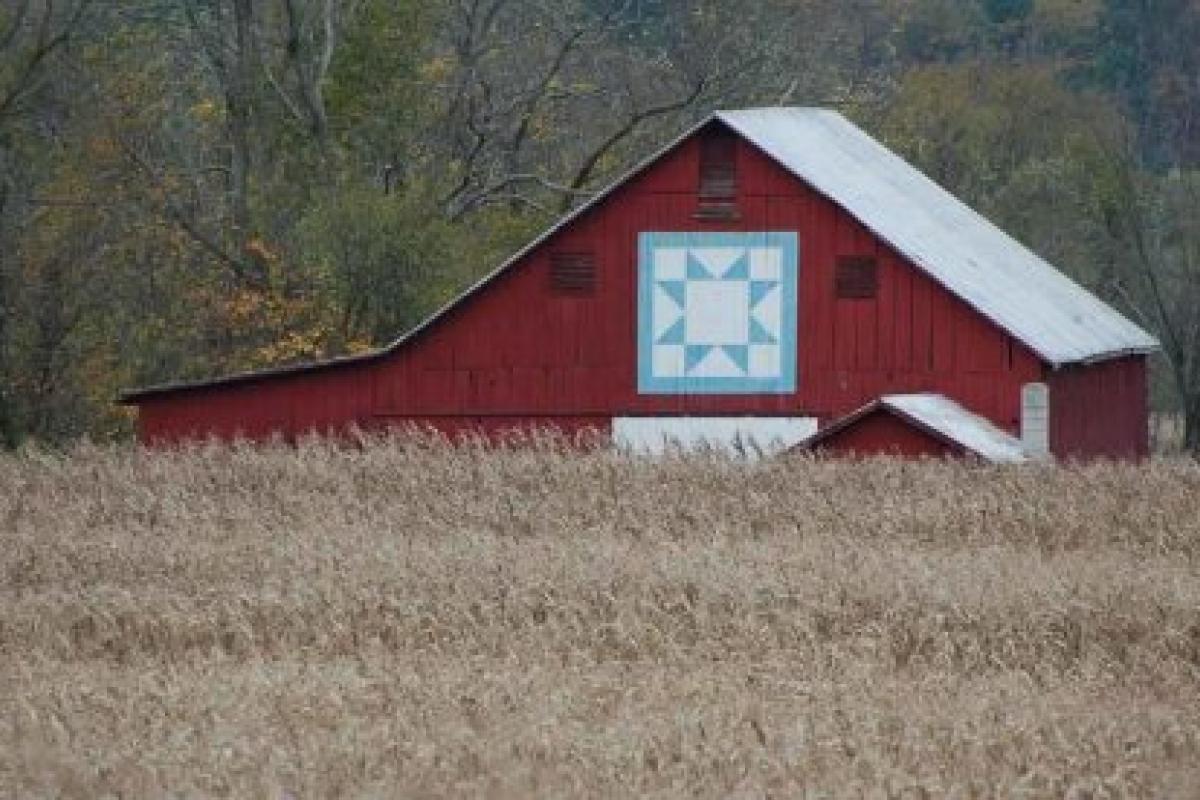 Quilt barns began with Donna Sue Groves in 2001 in Adams County, Ohio. The goal was both to honor her mother and to create a collection of barns with quilts painted on them that would encourage visitors to tour the countryside. There are now quilt barn trails in many states and Canada. "The Quilt Barn Trail is part of a national community art project than began in 2001 to honor our quilt-making traditions, and highlight the distinctive architecture of barns," said Pat Williamsen, Executive Director of the Ohio Humanities Council.
The Ohio Humanities Council has received a grant from the Ohio Arts Council to produce audio driving tours of Ohio's Quilt Barns. Quilt Barn Trails can be found in 33 Ohio counties, but the first audio tour will begin where quilt barns began—in Adams County.
The tours will include commentary by Donna Sue Groves and other scholars who will explore the history of the region, material culture, and architecture across the landscape. With production beginning immediately, the first Quilt Barn driving tour will be available in May 2015 as a free download on SeeOhioFirst.org, a cultural heritage tourism website managed by Ohio Humanities.