Blog
The Wyoming Humanities Council tours the documentary "4-4-43"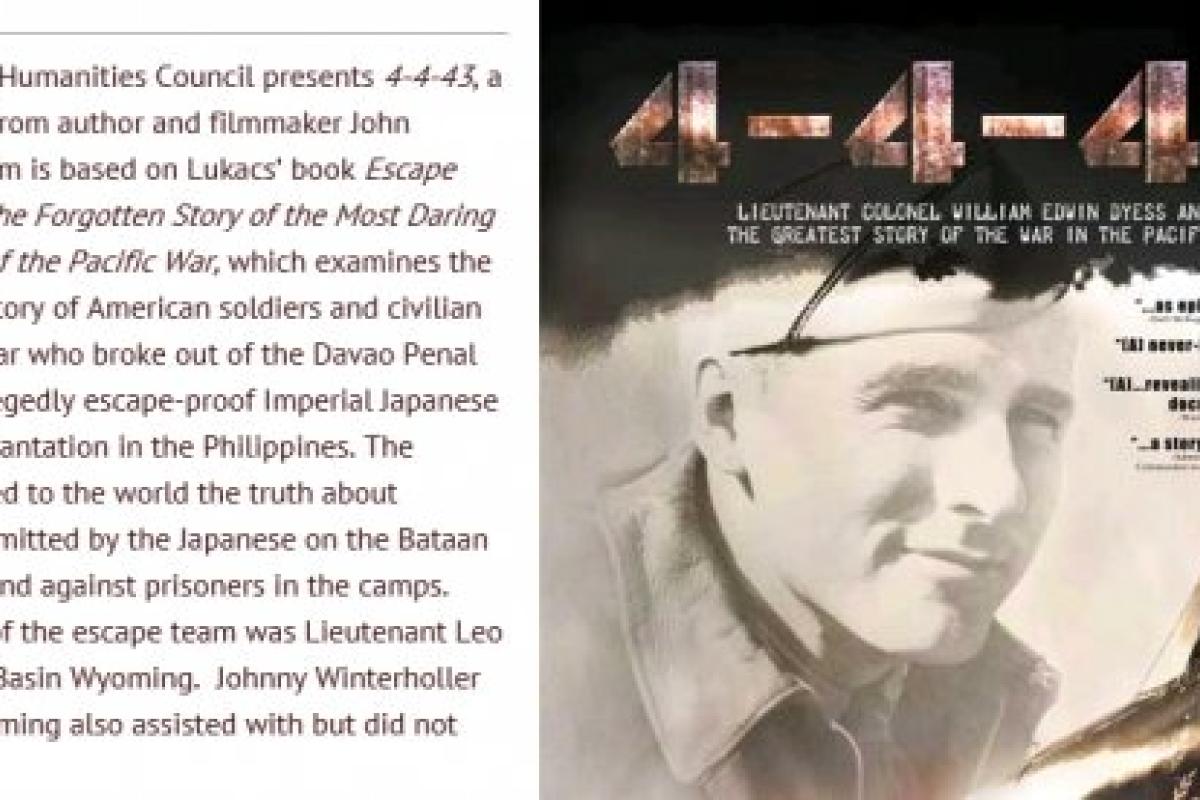 The Wyoming Humanities Council presented 4-4-43, a documentary from author and filmmaker John Lukacs. The film is based on Lukacs' book Escape from Davao: The Forgotten Story of the Most Daring Prison Break of the Pacific War, which examines the World War II story of American soldiers and civilian prisoners of war who broke out of the Davao Penal Colony, an allegedly escape-proof Imperial Japanese Army prison plantation in the Philippines. The film includes the story of Wyoming-native Leo Boelens who was an engineer, a writer, a prolific leader, and an American war hero.
The film tour is part of the Wyoming Humanities Council's veterans programming initiative and partially supported with funds from the Wyoming State Legislature and special grant funding from NEH's Standing Together: The Humanities and the Experience of War initiative.