Blog
Minnesota Humanities Council Honored with Award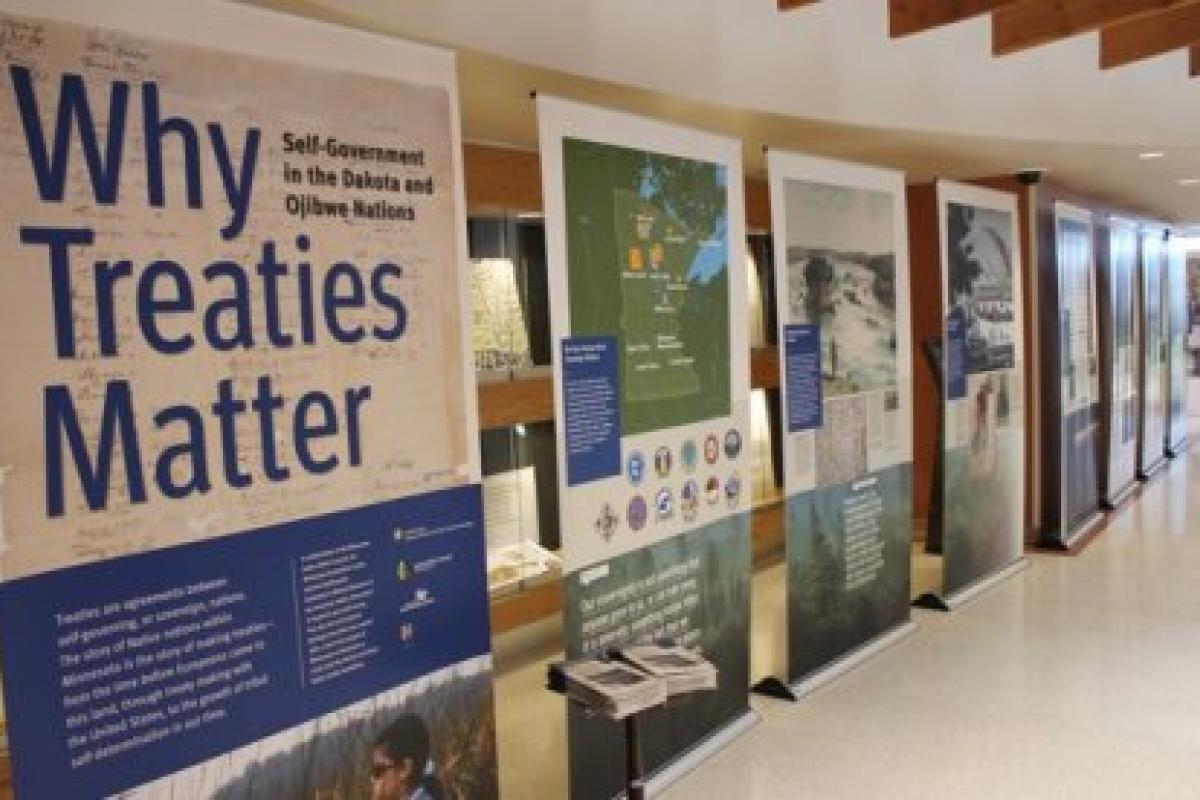 This week, the Minnesota Humanities Center announced they were honored with an American Association for State and Local History (AASLH) Leadership award for one of their traveling exhibits. The 2015 Leadership in History Award was given in honor of their traveling exhibit Why Treaties Matter: Self Government in the Dakota and Ojibwe Nations. This year, the AASLH presented sixty national awards honoring people, exhibits, books, and organizations for achievement in the preservation and interpretation of state and local history.
"This national recognition for the traveling exhibit Why Treaties Matter is an incredible honor," said Casey DeMarais, Director of Programs for the Minnesota Humanities Center. "From its inception, the knowledge, insight, and perspective of tribal members have been the foundation upon which this exhibit was developed. From this foundation of community involvement has emerged a vehicle for authentic Dakota and Ojibwe voices upon which these communities tell their own stories of sovereignty, adaptability, and sustainability."
The Why Treaties Matter exhibition was created in 2010 in partnership with the Minnesota Indian Affairs Council, the Minnesota Humanities Center, and the Smithsonian's National Museum of the American Indian.