Blog
A Day of Discussion and Sharing on Veterans Issues in Arizona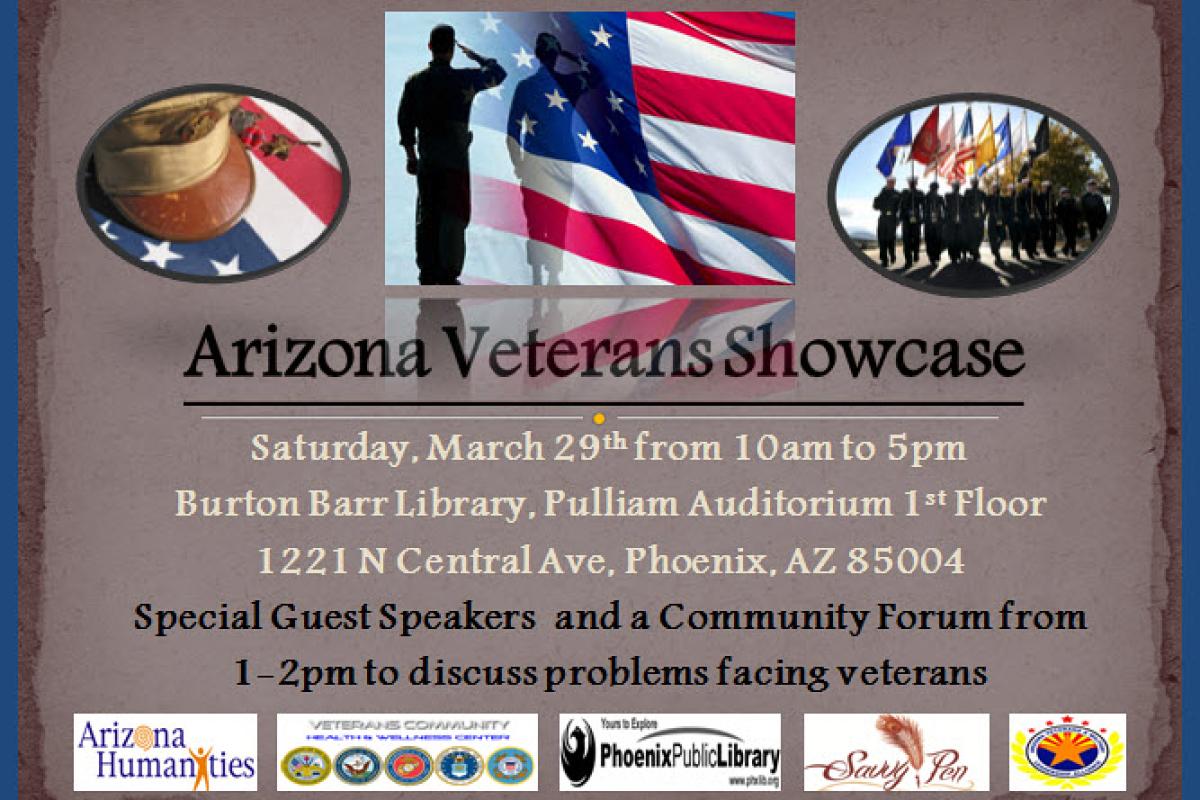 On March 29th in Phoenix, AZ, the general public is invited to the Arizona Veterans Showcase -- a day of sharing and discussion about the unique issues facing veterans, supported in part by the Arizona Humanities Council. Through the sharing of personal stories and experiences, the program hopes build an appreciation for the huge sacrifices veterans have made in service to their country, as well as bring attention to the assistance and support many veterans need to successfully reintegrate in their communities.
The Veterans Showcase will feature the following guest speakers: Jose Andres Giron, Vietnam (101st Airborne); David Lucier, U.S. Army Special Forces (the Green Berets); and Felix Zayas, U.S. Army Ranger. A Community Discussion about the unique problems veterans face when returning home from duty will take place from 1-2 p.m.
Come join the discussion and help build a bridge of understanding between veterans and their communities.
For more information, visit www.azhumanities.org.
Arizona Veterans Showcase
Saturday, March 29th, 10 a.m. - 5 p.m.
Burton Barr Library - The Pullman Auditorium, 1st Floor
1122 N. Central Avenue, Phoenix, AZ