Blog
Understanding Social Unrest through the Humanities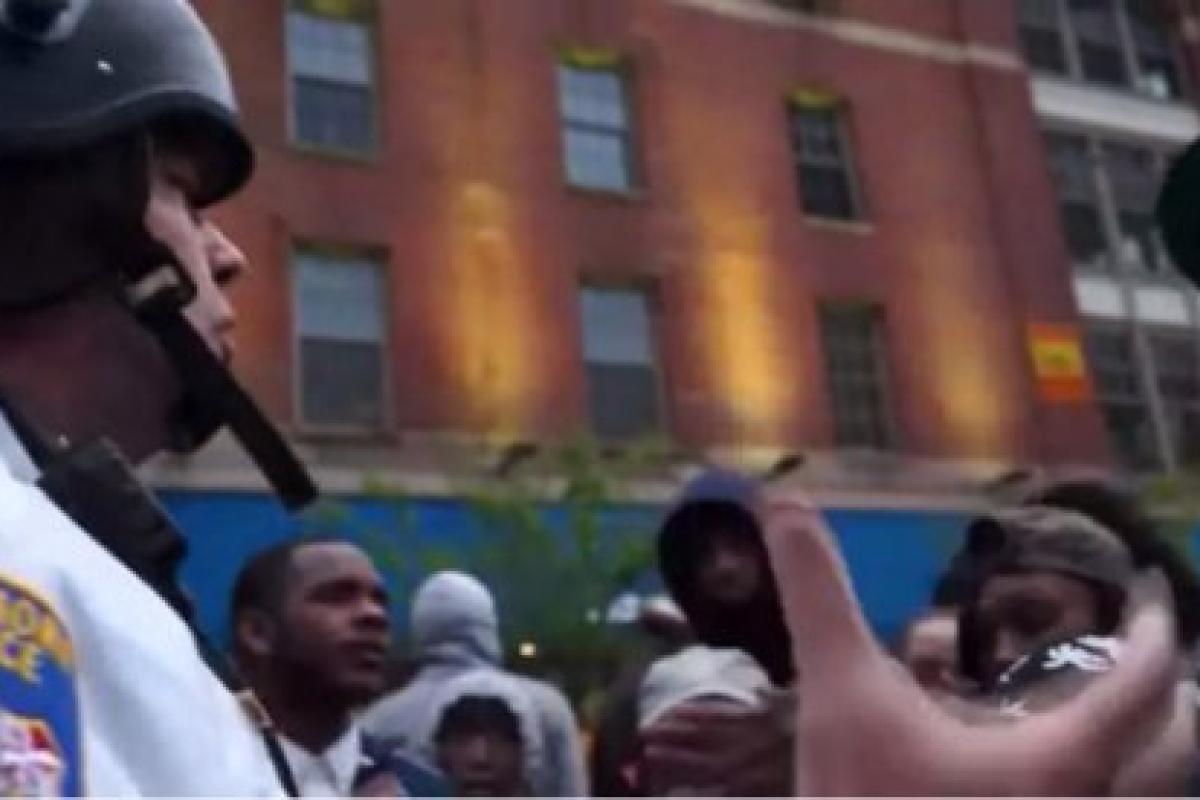 The Maryland Humanities Council (MHC) with help from an NEH Chairman's Grant of $20,000 responded to the unrest following the death of Freddie Gray by launching a new grant program, The Humanities Fund for Baltimore, in November of 2015. The Humanities Fund for Baltimore was developed after some internal discussions among MHC staff. As a result, MHC's executive director, Phoebe Stein and Marilyn Hatza, program officer for grants and strategic partnerships, convened a meeting with a dozen community leaders and organizations that responded favorably and energetically to the idea that the humanities may provide context for understanding the structural racism and inequality everyday residents in Baltimore experience.
As the one year anniversary of Freddie Gray's untimely death approaches, the Council announced its first round of grant recipients. Five organizations were awarded funds to give context to and address the decades old challenges around social inequities that Baltimore has faced.
The five Humanities Fund for Baltimore recipients include:
Documentary Film: Inequity in Housing
Anniversary of an Uprising with Claudia Rankine, Promise Heights
University of Maryland, Baltimore School of Social Work
Seeds of Promise Book Club
Reginald F. Lewis Museum of Maryland African American History & Culture
All Baltimore Voices: Stories About & Beyond the Unrest
Black Words Matter
The Council also kicks off 2016 by opening the second round of this strategic grant program on the birthday of one of this nation's greatest humanist and civil rights' leaders, Dr. Martin Luther King Jr. Organizations are invited to propose projects that:
Are Rooted in one or more of the humanities disciplines
Engage communities impacted by structural racism in Baltimore
Enlist the participation of humanities scholars or experts
Are free and open to the public
and occur between April 15 and September 15, 2016
In an effort to create equity, The Humanities Fund for Baltimore awards $5,000 to catalyze nonprofit organizations to create public programs that leverage the humanities as a means of helping the public understand the contexts for the unrest of April 2015. The fund also seeks to educate young people and adults about the history and roots of economic and racial inequality in communities of color in Baltimore City.
The Humanities Fund for Baltimore is supported in part by the National Endowment for the Humanities (NEH) as part of the "Common Good," an NEH initiative that seeks to bring the humanities to the public square and foster innovative ways to make scholarship relevant to contemporary issues.