Blog
PRIME TIME for teachers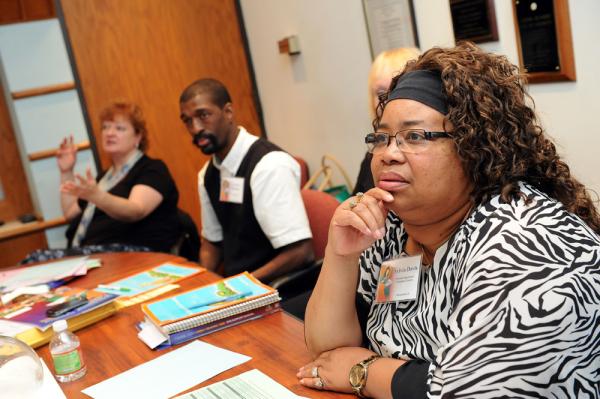 In 1991, the Louisiana Endowment for the Humanities set a bold target for its brand new program, PRIME TIME Family Reading Time – to erase Louisiana's persistent pattern of intergenerational illiteracy. PRIME TIME is a set of unique, humanities-focused, outcomes-based literacy programs designed to engage new and underserved audiences in the exploration of the humanities. Now in its 23rd year, PRIME TIME continues to deliver results, winning several awards and, more importantly, generating long-term improvements in student academic achievement.
Over the years, PRIME TIME has grown and expanded its programmatic goals. Now, after more than two years of research and development, PRIME TIME has reached in to the classroom to offer professional development for educators. On October 5, 2013, PRIME TIME welcomed approximately 40 educators and school administrators from five partner schools in Louisiana's Caddo Parish to the first PRIME TIME HomeRoom teacher professional learning workshop. Participating teachers reported overwhelmingly positive results and left the experience with CEU's, a guide for implementation in their home classrooms, a book, and, most importantly, increased skills in employing the Socratic Method in the classroom.
 "I have learned how to improve my classroom discussion with regard to the content of the books. I am still working on letting go of the control of the classroom. I want great discussion, but want students to listen to one another." – HomeRoom participant
HomeRoom has already earned the endorsement of the Louisiana Department of Education under the Striving Readers Comprehensive Literacy initiative and is offered to partner school districts and charter management organizations as part of a suite of PRIME TIME programs.
PRIME TIME Family Reading Time has been implemented across Louisiana and 42 states, including the following state humanities councils: