Blog
Museum on Main Street: Water/Ways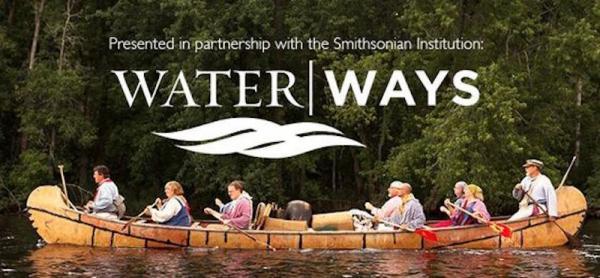 Many of the state humanities councils take part in the program Museum on Main Street, which partners with the Smithsonian to bring exhibitions to rural communities throughout America. Currently, five humanities councils (Florida, Idaho, Illinois, Minnesota, and Wyoming) are set to host a new exhibition, Water/Ways, about one of the Earth's most vital elements.
Water is not only a critical resource, but it has also shaped American society, from early settlement patterns to modern-day politics and economics. This exhibition highlights the relationship that both communities and individuals have with water. Exploring the current uses and future potential of water, this exhibit allows communities to share their thoughts and ideas on this vital resource.
While some Water/Ways exhibitions have already been hosted in various states, there is still a chance to see, and participate in, this wonderful exhibit. Just look online at the Water/Ways tour schedule to see if there is an exhibit coming to your town! If you cannot make it to one of the exhibitions, feel free to check out the exhibition page or the educational resources related to Water/Ways.
Museum on Main Street continuously holds community engaging exhibits, and Water/Ways is just one example of these exhibitions. To more deeply engage in the Museum on Main Street exhibitions, both past and present, be sure to download the "Stories from Main Street" App, which is available for both iOS and Android devices.