Blog
Humanities Guåhan partners with Museum of New Zealand Te Papa Tongarewa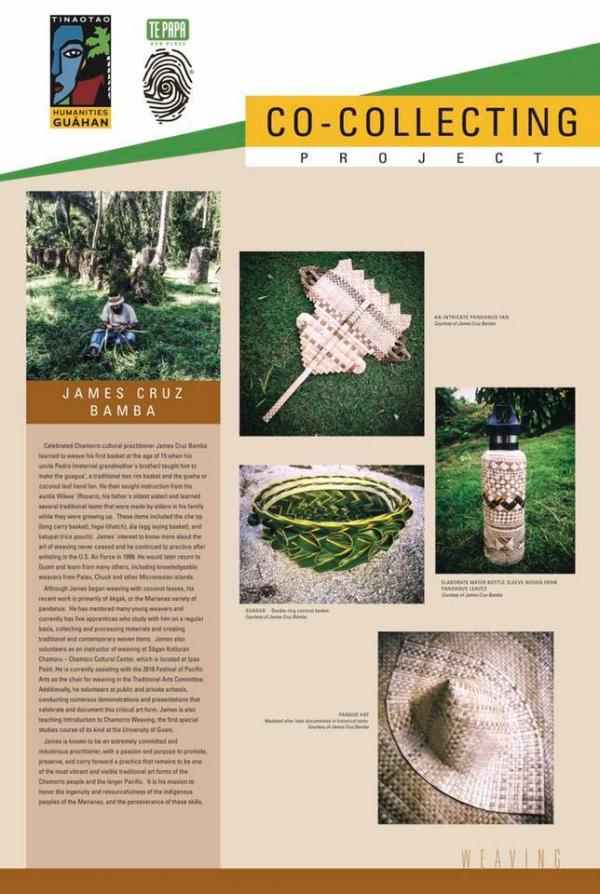 The Museum of New Zealand Te Papa Tongarewa has partnered with Humanities Guåhan to collect objects from Guam, which will be featured in Te Papa's Pacific cultures collection. Together they will collect pieces focused on the culture of Guam's indigenous Chamorro people, with work by carvers, weavers, and blacksmiths.
The collection and collaboration between these two organizations – the first of its kind in the region – is a way to connect Pacific people. Sean Mallon, Te Papa's Senior Curator of Pacific Cultures, believes that the museum has lacked examples of contemporary Micronesian cultures and anticipates a greater representation of contemporary Micronesian art through this co-collection. Similarly, the Executive Director of Humanities Guåhan, Dr. Kimberlee Kihleng, hopes that this project will reflect Guam's place in a larger Pacific Community.  
While this co-collection has just begun, both organizations plan to continue this partnership into the future. Some of the first collections will include works by Master Carver Jill Benavente, Master Blacksmith Francisco Lizama, and weavers James Bamba and Mark Benavente.