Blog
Featured Project: Telling Florida's Stories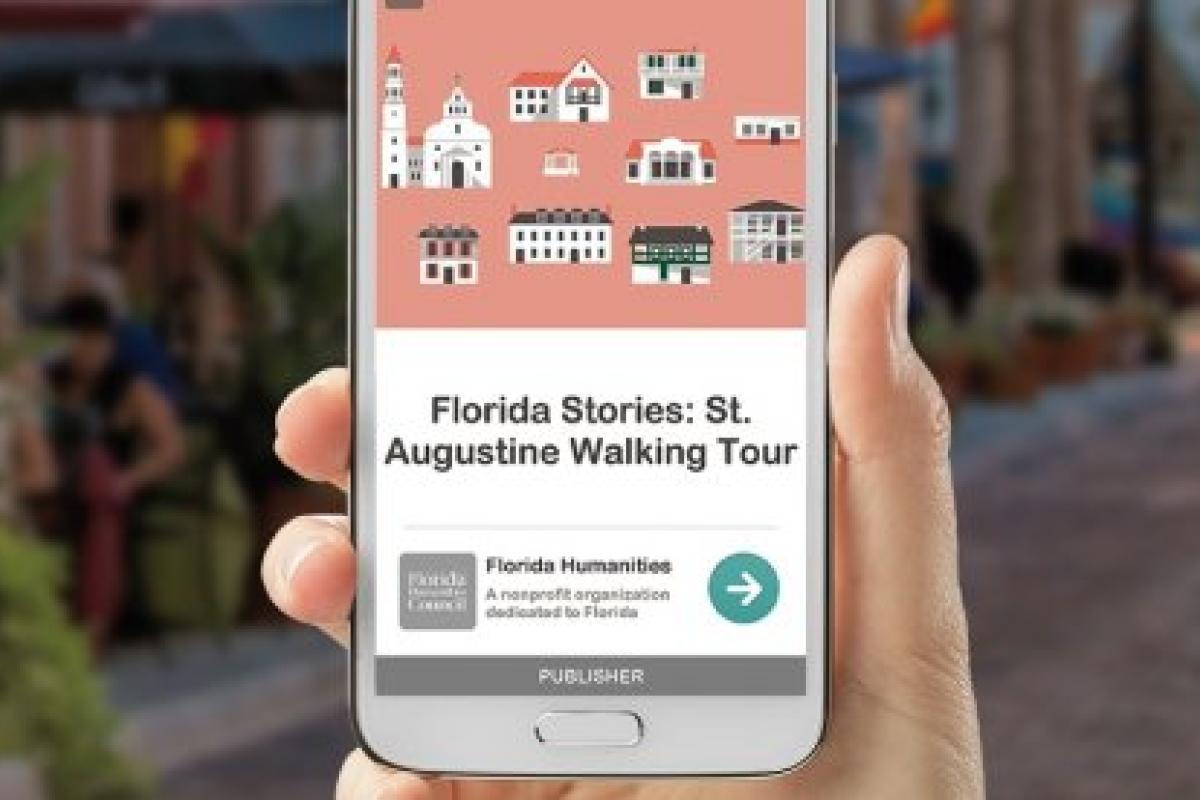 The Florida Humanities Council is excited to announce the launch of "Florida Stories" this summer, an app that allows visitors to dig a little deeper into the Sunshine State's cities to learn about its history, culture, architecture, and people.
Just in time for summer vacation, the app consists of audio "tours" narrated by actor and scholar Chaz Mena, as well as synchronized photos that give a unique local's perspective of each city. The downloaded tours also work without an Internet connection, and an integrated GPS tracking on the offline map will keep you from wandering too far off the beaten path.
Not just for tourists, the app is an educational tool as well. Teachers are encouraged to use the maps and timelines on the Florida Stories website, and can request packets as an addendum to the app as well.
The first city to get the app treatment is St. Augustine, the oldest continuously occupied European-established settlement in the continental United States. The Florida Humanities Council is currently looking for partner cities and groups to expand these stories across the state. Communities with a network of interested parties to help provide content, images, and marketing plans are encouraged to request their own audio tour here.
The app is available on both Apple and Android smartphones, and you can get a sneak peek at www.flstories.org.