Blog
Crossing Cultures: the Art of Manga in Hawai'i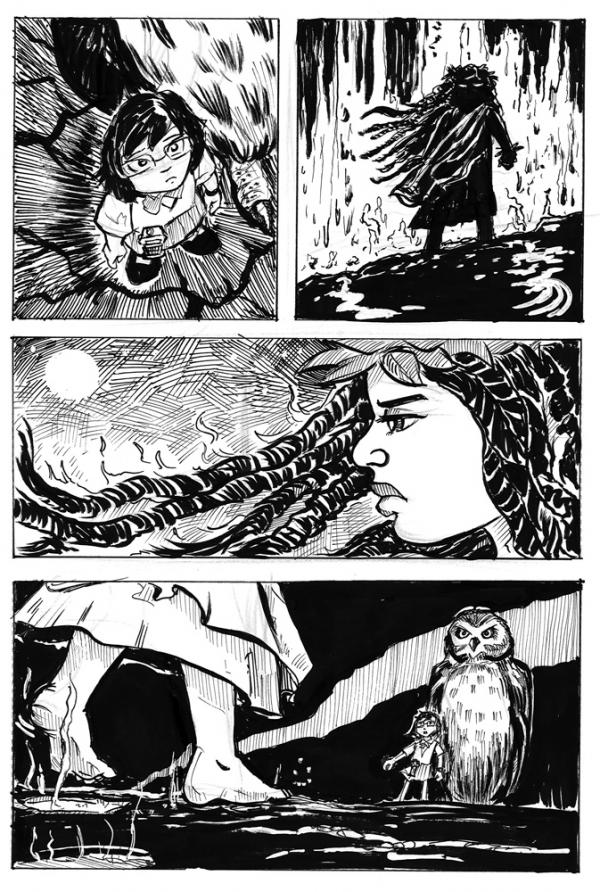 This fall, the Hawai'i Council for the Humanities supported exhibition Crossing Cultures: the Art of Manga in Hawai'i brings together seven Hawaiian manga artists to explore the cross-cultural influences and artistic styles of Hawaiian produced manga.
The diverse history of Hawai'i and its people have frequently lead to a variety of cultural influences coming together to create something new and unique. This is the case for manga in Hawai'i, where local mangaka, or manga artists, have taken Japanese pop culture content and comic forms and mixed them with American influences to create new Hawaiian manga with themes specific to Hawai'i. Manga is a distinctive form of Japanese comics, well-known for the use of dynamic graphics, whose narratives often cover a wide range of topics.
Crossing Cultures features Hawai'i-based artists and writers who use manga to not only explore their own cross-cultural experiences, but also use it to examine the rich history and cultures of Hawai'i. The exhibit features an overview of manga's origins in Japanese art history, highlighting books and scrolls that have influenced the imagery of contemporary Hawaiian manga, and traces its arrival and development in Hawai'i in the 1980's, to its popularity today.
The artists featured in Crossing Cultures include: Roy Chang - Cacy & Kiara and the Curse of the Ki'i; Jon J. Murakami - Gordon River; Audra Ann Furuichi and Scott Yoshinaga - nemu*nemu series; Marisa Torigoe - The Children of 'Aumākua; and Damon Wong - Journey of Heroes: The Story of the 100th Infantry Battalion and the 442nd Regimental Combat Team.
Crossing Cultures: The Art of Manga in Hawai'i will be on display at Windward Community College's Gallery 'Iolani from September 6 to October 2, 2013. Gallery 'Iolani will also host a number of special manga-related public programs and activities at no charge throughout September. For more information on this exhibit and Gallery 'Iolani, contact Toni Martin at (808) 236-9155 or toni-martin@hawaii.rr.com.