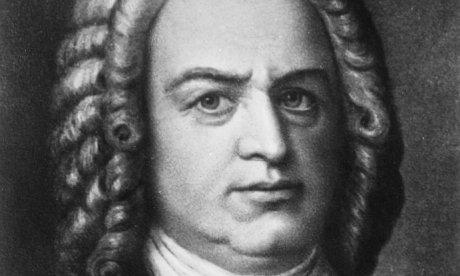 Dr. Hilde Binford directed a 2012 NEH Summer Institute for School Teachers on Johann Sebastian Bach and a documentary featuring a scholarly panel discussion about Bach's Mass in B Minor.
To learn more about the institute and documentary, we talked with Dr. Binford, an associate professor of music at Moravian College.
What were you trying to create by doing a program on Bach?
I have discovered that the study of Bach's music allows exploration of a wide variety of subjects.  Bach serves as a perfect vehicle for an analysis of social, cultural, intellectual, and religious changes in Europe from the seventeenth to the eighteenth centuries, and reveals fascinating elements of both European and world history.  Through an examination of Bach's life and works, the institute provides teachers with an opportunity to explore how political and cultural ideas and changes were reflected in music.  This is something their students understand about contemporary music, but have almost no knowledge about with respect to classical music. 
For me personally, Bach's music lends itself to multidisciplinary approaches which reflect my own varied interests.  It has been remarkable to see teachers of different disciplines, including music, history, German, art, ESL [English as a Second Language], religion and dance, find ways to incorporate a study of Bach into their curricula.  The summer scholars are excited, and often thrilled, by the doors that open to them by knowing more about Bach and his music.
How did you discover Bach? Why do you think studying his music, in particular, is important?
Johann Sebastian Bach is one of the greatest musical geniuses in the entire Western tradition, and, in 2011, the New York Times ranked Bach the number one composer.  Like many musicians, my first discovery of Bach was through playing his pieces when I first began taking lessons on the violin.  Bach's music is woven into the fabric of our culture, but most people don't realize how often they are hearing Bach's music in films, commercials, and as the basis for reconfigurations by jazz, rock, or contemporary classical musicians.
Is Bach more or less accessible to students today than in the past? How can teachers increase student access to Bach and other classical musicians? 
Bach can be very accessible to students.  His music has been used on over 700 film soundtracks, and many popular artists embed Bach's music into their own compositions.  Bach's melodies can be heard in a variety of genres, from gospel and jazz to heavy metal and hip hop.  I believe that a teacher's enthusiasm about Bach's music will easily transfer to his or her students.  One gratifying element of the four previous Bach institutes is the reports we get from the teachers of how much students grow to love Bach once they are introduced to the music.  Many school districts have reduced or eliminated their music programs, so there is a greater need than ever to introduce Bach and other classical composers to students through other disciplines.
Why did you decide to do this project with K-12 teachers?
My only interest was to work with K-12 teachers.  I find that there are many conferences devoted to Bach studies that are available to college professors, but there are fewer opportunities open to K-12 teachers.  The NEH institute provides a unique opportunity to present current Bach scholarship to K-12 teachers and, by an extension, to their students.  The visual arts are often incorporated into the curricula of other disciplines, but music is much more rarely incorporated into a richly informed humanities context.  Oftentimes, the reason for this is a lack of familiarity, by both the teachers and students.  Yet the rich music Bach created and the historic circumstances in which he worked lend themselves to arts integrated instruction.  I know from our previous four institutes that virtually all of the participants transformed one unit or another of their courses by adding Bach.
What response have you received from K-12 teachers who participated?   
The K-12 teachers have been exceptionally positive in their official reviews of the institute.  They report that the institute was "enriching," "wonderful," "superb," "important," "challenging," and "fantastic."  In addition to the formal reviews, the participants have communicated with each other through a private Facebook group.  One music teacher reflected on his summer experience, reminding us first of Robert Shaw's observation: "Performances are the gifts we give our audiences.  Rehearsals are the gifts we give ourselves."  The teacher then drew a similarity to the institute, noting it was "intensely enjoyable and every day learning something I wanted to look into more," and later commented, "one of the greatest musical, spiritual, intellectual and personal experiences of my life."  Teachers from earlier institutes report on how much they gained professionally from the institute and how their participation changed not only the content of what they taught, but also how they taught it.  Past participants have completed some remarkable projects in many disciplines.  In each institute, I seek to create a community, and many of the friendships and collaborations have continued after the official end of the institute.
How has this seminar affected your own scholarship, research, and teaching?  
At Moravian College, I teach a senior seminar on Bach and my work with the NEH institute keeps me engaged with the most current research.  In addition, I have worked with our college students on related research topics.  Currently, I am supporting two students who are creating a performance edition for part of a Johann Adolph Hasse opera composed in 1747, which will be performed at the 2014 institute.  It will help participants understand the larger cultural picture of music in the Baroque and Age of Enlightenment in both the Dresden and Potsdam courts.  Bach admired Hasse, having heard the opera Cleofide in 1733, and he subsequently wrote important works specifically for the Dresden court singers.
Why did you choose to focus on the B-Minor Mass?  
Over the past century, the Mass has become one of world's greatest pieces, performed regularly at Bach festivals and in symphony halls around the world.  Scholars have struggled for centuries to understand the cultural context of the Mass in B Minor, questioning its original purpose and performance.  In earlier NEH institutes, it became clear that the experts I brought in to teach held many different points of view regarding the B-Minor Mass.  There was a wonderful opportunity to have four scholars come together for a panel discussion at the 2012 institute.  The presentation of their opposing viewpoints resulted in a conversation filled with excitement and interest, and the attendees came away with a strong sense of why Bach is relevant today.
What did the NEH grant make possible? 
Everything.  The panel discussion with the four scholars was built into the program for the summer institute, and the supplementary grant allowed for the filming of the discussion, along with production, editing and distribution.
Why was the video recording and production important to the project?   
Most currently available documentaries on Bach either follow a traditional storyline recounting his life and works or simply interview artists who extol the virtues of Bach's music.  This was an opportunity to create the first documentary that we know of to delve deeply into a major work of Bach's, offering multiple viewpoints in an accessible format designed for the general audience.
There is no question that Bach's B-Minor Mass is a consequential piece.  Performed annually to sold-out crowds at international Bach festivals and regularly at concerts given by major choral societies, it is one of the favorite pieces in the Bach canon.  There are over 40 performing organizations and festivals committed to performance of Bach's music in the United States alone.  It is also a subject of scholarship, the focus of intense academic research here and abroad.  It is not only a masterpiece worthy of study in its own right, but also a vehicle to discover the complexities of religion, politics, history, and music that are often simplified or overlooked.
What has been the response since the videos were posted?
The response to the videos has been very positive.  Musicians and lovers of Bach's music have been excited to learn more about the history and performance of the Mass in B Minor.  One scientist was most interested in the opening introduction to the Bach scholars, as it is essentially a discussion on scholarship that applies to all disciplines.  The summer scholars all received the DVD, and several of them have already shown it to students and colleagues.  In addition to bringing back wonderful memories of the summer Institute, they are impressed with the depth of the recorded discussion.  The division of the film into chapters makes it easy to focus on one particular aspect.  
Is there anything you would like to add? 
The NEH program directors are incredibly supportive and dedicated to providing the best seminar and institute experiences possible to K-12 teachers.  I would like to publicly thank the National Endowment for Humanities for the opportunity to create the Bach program and to help make Bach accessible to children in the United States.