Blog
Preserving Language and Culture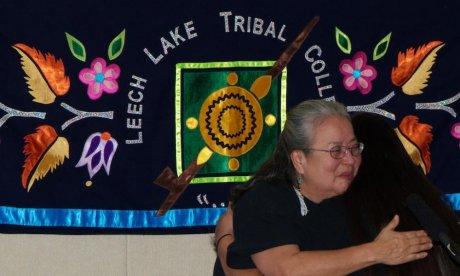 An NEH grant supports a one-year project at Leech Lake Tribal College in Minnesota to digitize materials relating to the preservation and revitalization of Ojibwe language and culture. Faculty at tribal colleges develop the digital repository in collaboration with experts in Ojibwe culture and language, scholars of Native American studies and digital humanities, archivists and curators, and technology specialists.
Drawing from collections of photographs and maps in the Newberry Library, Penn Museum, the American Philosophical Society, and the Minnesota Historical Society, four colleges collaborate in developing and disseminating exhibits and teaching resources using the new repository: Leech Lake Tribal College, White Earth Tribal and Community College, Fond du Lac Tribal and Community College, and Itasca Community College.
The project serves as a model for future collaborations between tribes and cultural institutions in the design of digital repositories.
Humanities Initiatives at Tribal Colleges and Universities
AD-50031-11, Leech Lake Tribal College (Cass Lake, MN)
Click here to view other funded projects in this grant category.