Blog
Next Generation Humanities PhD Grants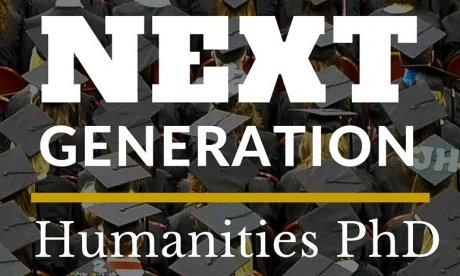 NEH Next Generation Humanities PhD grants seek to address the disparities between graduate student expectations for a career in academia and eventual career outcomes and to promote greater integration of the humanities in the public sphere. These grants will allow colleges and universities to plan for major changes to PhD programs and then implement programmatic initiatives that will transform understanding of what it means to be a humanities scholar.
NEH Next Generation Humanities PhD Planning grants support efforts by institutions to bring together faculty, graduate students, administrators and other important constituencies to strategize and produce plans that will transform scholarly preparation in the humanities at the doctoral level.
Planning grants offer one-to-one cost-sharing grants of up to $25,000 for as long as 12 months, for a maximum total grant of $50,000.  Planning themes might include strategies to secure faculty support for PhD reforms or efforts to increase students' exposure to multiple career paths or encourage collaboration with other departments or non-academic institutions.
NOTE: The NEH Division of Education staff will be advising applicants to the November 29, 2017, deadline in Next Generation PhD Planning Grants.  They are also available to answer questions from grantees on their ongoing projects in Next Generation PhD Planning Grants and Next Generation PhD Implementation Grants.  Please direct your inquiries to Carol Peters and Jinlei August. [202-606-8500]