Blog
Silent No More: Lifting the Veil on Women and People of Color in Silent and Short Film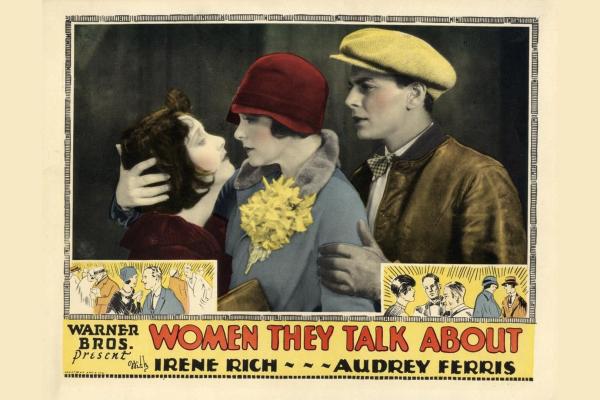 The American Film Institute (AFI) has spent more than 50 years publishing seven encyclopedic volumes and an online database, the AFI Catalog, that document the entirety of the first century of American filmmaking. The AFI Catalog begins in 1893 with experimental demonstration reels and vignettes and boasts a total of nearly 55,000 titles. While films released from 1931 to 1993 have been almost entirely reviewed by AFI Catalog staff researchers and matched with complete records, entries from 1893 to 1931 have had little data associated with them. In response, the AFI has set its sights on expanding knowledge of these entries, which span two influential yet largely overlooked eras in the film industry. AFI has received two Humanities Collections and Reference Resources (HCRR): Implementation grants to enhance more than 12,000 records in the AFI Catalog that pertain to women's contributions to silent film and women and people of color's contributions to early short films.
Since its founding by President Lyndon Johnson in 1965, the AFI's mission has been to preserve the history of American cinema. This narrative has predominantly centered on male filmmakers who portray society from a male character's perspective. In reality, women, Black filmmakers, and other people of color were pioneers in front of and behind the camera in the silent and early sound era.
NEH grants have supported AFI in adding personal name credits, creating searchable indexes based on gender, racial, and ethnic data, and publishing webpages and curricular resources that spotlight voices who were not previously historicized. According to a Library of Congress report, an estimated 75 percent of original silent-era films from the United States are lost, a number that does not account for the similarly limited survival of short films. Women They Talk About, the product of the AFI's first HCRR grant, features women filmmakers and film profiles from 1910 to 1930. Research for Women They Talk About inspired the following award for Behind the Veil, a project that will comprehensively introduce short films, where many underrepresented artists flourished due to the medium's low costs and ease of experimentation, into the AFI Catalog for the first time.
These projects will significantly expand historians' understanding of inclusivity within the United States' film canon. Just as vital is the exposure of often unacknowledged films—such as Shoes (1916) by Lois Weber, who became the highest paid director, male or female, in Hollywood. Now, any of the 18,000 users the AFI Catalog averages per month can access Women They Talk About directly from the main website. From there, curated graphics invite visitors to explore individual women pioneers, films written and directed by women, student workbook activities, scholars' responses, and more. One features Marion E. Wong, a young Chinese American woman who started the Mandarin Film Company in Oakland, California, in the late 1910s. In another, a popular student at Winston College for Women falls in love with a young anthropology professor in The Wild Party (1929), a film directed by Dorothy Arzner, whose career also reflects attitudes toward gay and lesbian creative personnel in Hollywood in the 1920s to 1940s.
Visitors can also forge their own path. A simple search allows for filtering by producer, cast, and release year, among other criteria, while an advanced search can refine results by details such as gender, Motion Picture Association of America rating, and physical properties. Soon, visitors will be able to sort results by racial and ethnic identifiers, which will further illuminate the work of diverse storytellers. As the AFI Catalog continues to grow, so do opportunities for research, education, and appreciation, ensuring a narrative in which underrepresented American filmmakers are no longer silent.
Dana Blatte, an undergraduate studying Cultural Anthropology and Creative Writing at Hamilton College, is an intern in the NEH Division of Preservation and Access during the summer of 2023.