Blog
NEH CARES about the Digital Humanities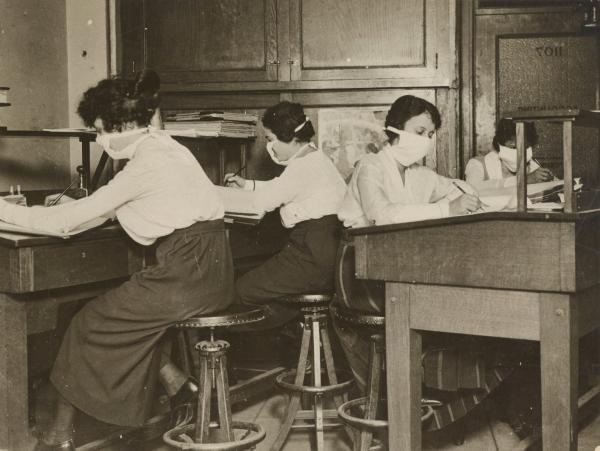 The Office of Digital Humanities is pleased to announce that we are accepting applications as part of the new emergency relief program, NEH CARES: Cultural Organizations. Short applications are due May 11, 2020 for activities beginning as early as June 15, and ending no later than December 31, 2020.  
Funding may be used for short-term activities that emphasize retaining or hiring humanities staff at organizations across the country to maintain or adapt critical programs during the pandemic.  
Some examples of activities relevant to the digital humanities community include (but are not limited to): 
a university requests support to pay adjunct or contingent faculty members and staff to help faculty convert to online teaching 

a museum requests support to train staff to engage with visitors virtually, including developing online virtual tours or transcribing digital collections to make the collections more broadly available to the general public. 

an institution working on humanities research requiring technical equipment that cannot be accessed remotely requests support for staff to refocus on data cleaning and software documentation. 
 All NEH divisions are accepting applications under this opportunity, which is open to organizations. Please note that organizations (with some limited exceptions) may submit only one application for this opportunity regardless of division. 
To be considered under the Office of Digital Humanities, please ask your institutional grants administrator to download the Digital Humanities Opportunity Package from grants.gov (PKG00261165).  
The good news is that all of the existing NEH funding opportunities, including the Digital Humanities Advancement Grant program (June 30 deadline), also remain open and available for funding new digital projects related to the Coronavirus pandemic as well as for other innovative digital humanities projects.  
This is a stressful time for everyone, and we hope that this emergency relief opportunity may alleviate some of the stress, in the short-term. 
Due to the swiftness of the NEH CARES program, we are unable to read drafts. We can, however, answer questions. Please send an email to the Office of Digital Humanities (@email), and we will do our best to help.