Blog
March 2021 Awards in Preservation & Access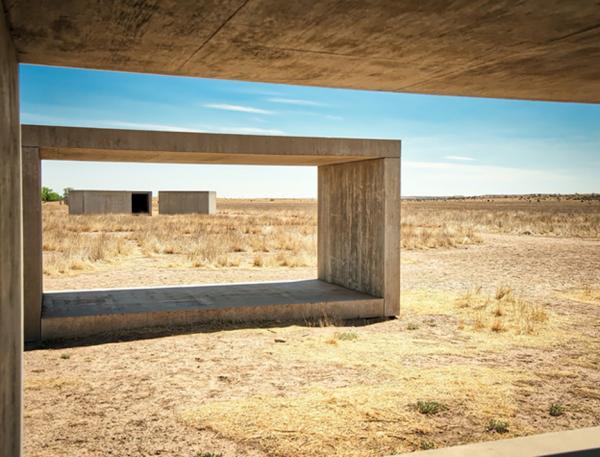 Congratulations to the following institutions! 34 awards were made for Humanities Collections and Reference Resources projects. Two awards were made for Dynamic Language Infrastructure – Documenting Endangered Languages projects. 
HUMANITIES COLLECTIONS AND REFERENCE RESOURCES
American Congregational Association, Boston, MA - Award: $289,300
Digitization of approximately 18,000 pages of early American church records and associated documents from five institutions in Connecticut, Massachusetts, and New Hampshire, as well as the development of transcription technologies and workflows.
American Jewish Historical Society, New York, NY  - Award: $131,681
The preservation and digitization of 91 bound volumes and oversized flat materials that document the work of the People's Relief Committee for Jewish War Sufferers (1915-1924), an American Jewish organization that sought to help Jewish communities and individuals in Europe during and after World War I.
Appalshop, Inc., Whitesburg, KY - Award: $50,000
A Foundations project to plan for the inspection, reassembly, and digitization of a 16mm film and open reel audio production collection documenting the coal mining industry in the Appalachian region.
Black Mountain College Museum and Arts Center, Asheville, NC - Award: $50,000
A plan for metadata standards, accessibility, user needs, and long-term strategic planning and sustainability for Black Mountain College Museum + Art Center's collections, as well as the pilot implementation of a digital collections management system and online collections portal with approximately 1,000 digital items.
Cabrini College, Radnor, PA - Award: $148,561
Digitization of 292 items related to the first naturalized American citizen elevated to sainthood, Frances Xavier Cabrini (1850-1917), an Italian-American Roman Catholic nun.
California State University, Northridge, University Corporation, Northridge, CA  - Award: $350,000
The processing and partial digitization of 22,000 35mm negatives, slides, contact sheets, and prints, along with 20 oral histories that document the farmworker movement in the 1960s and early 1970s.
CSU Fullerton Auxiliary Services Corporation, Fullerton, CA - Award: $349,894
Creation of a dataset from Bob Damron's Address Books, a prominent travel directory used by LGBTQ Americans in the late twentieth century. From this dataset, the project would create interactive maps and visualizations.
CUNY Research Foundation, Hunter College, New York, NY  -  Award: $349,387
The digitization of 24 cubic feet of archival materials documenting the arts, culture, social movements, and history of the Puerto Rican diaspora, primarily in New York City.
Drexel University, Philadelphia, PA  - Award: $349,964
Digitization of approximately 25,000 three-dimensional objects that represent 350 years of history in Philadelphia, including historical artifacts and fine and decorative arts. The images and associated metadata would be available to the public through an online database.
Duke University, Durham, NC - Award: $349,178
The digitization, cataloging, and transcription of Duke University's Behind the Veil (BTV) oral history collection of 1,200 analog master recordings and over 3,800 supplemental materials, including photographs and project files, to current digital standards. The collection, which illustrates African American life in twenty Southern communities under Jim Crow, would be published in the Duke Digital Repository.
Emory University, Atlanta, GA - Award: $346,781
The digitization of 1,284 books of vernacular sacred music from the U.S. South published between 1850 and 1925.
Goshen College, Inc, Goshen, IN - Award: $183,935
The digitization and transcription of recorded oral tradition and other documents from Tanzania's Mara Region, compiled by Dr. Jan Bender Shetler between 1995 and 2010, to be included in the open-access Mara Cultural Heritage Digital Library (MCHDL).
Huguenot Historical Society of New Paltz New York Inc., New Paltz, NY  - Award: $349,999
Cataloguing, conservation, and digitization of four collections from the mid-seventeenth century to the mid-nineteenth century: the Huguenot Historic Street Archives; the New Paltz Town Records; Records of the Reformed Church; and genealogical records of the mid-Hudson Valley. Online access to the collections would be available through NYHeritage.org and a stand-alone project website.
Internet Archive, San Francisco, CA - Award: $305,343
Development of a reference resource of born-digital art historical records such as artist and gallery websites and web-published catalogs. Through the project, Internet Archive would develop an access portal to these web-archived collections, formalize standards and priorities for consortium members doing the web-archiving work, and develop datasets related to the resource and tutorials for using them.
Judd Foundation, Marfa, TX - Award: $155,257
The arrangement, description, rehousing, and creation of a finding aid for 384 linear feet of documents, manuscripts, correspondence, catalogs, meeting minutes, and ephemera related to the life and work of artist Donald Judd (1928–1994).
Marygrove Conservancy, Detroit, MI - Award: $56,500
A planning project to develop recommendations for curating, digitizing, and creating educational resources for a collection of audio-visual recordings, correspondence, print and promotional materials, and ephemera documenting the Contemporary American Authors Lecture Series, which focuses on African American writers and poets, at Marygrove College (now Marygrove Conservancy) from 1989 to the present.
Medici Archive Project Inc., New York, NY - Award: $350,000
The cataloging, digitization, and dissemination of approximately 35,000 avvisi ;which were early modern manuscript newsletters, via the Medici Archive Project's Medici Interactive Archive platform.
Michigan State University, East Lansing, MI - Award: $349,744
Expanding the data platform of Enslaved: Peoples of the Historical Slave Trade (Enslaved.org) through the addition of ten digital collections ranging from those held at small, local institutions to those at large, university-based special collections in the mid-Atlantic, the Carolinas, and the Lower Mississippi. These additional data sets would increase the Enslaved.org linked open data platform to approximately 1.3 million records.
National Yiddish Book Center, Amherst, MA - Award: $350,000
Providing access to a collection of oral history interviews about Yiddish language and culture through transcription, the creation of time-coded indices, and descriptive metadata enhancement.
Nelson Gallery Foundation, Kansas City, MO - Award: $237,487
A reference catalogue of the French paintings, pastels, and gouaches in the collection of the Nelson-Atkins Museum of Art, to be created with the open access publishing platform Quire.
Northern Arizona University, Flagstaff, AZ - Award: $349,526
The digitization of 400 rare and unique moving images documenting the human and natural history of the Colorado Plateau and the American Southwest, which would be made accessible through the Colorado Plateau Digital Archives at Northern Arizona University. The library would work with the Hopi Tribe, the Hualapai Tribe, and Diné College on the Navajo Nation to digitize and create access to additional films that are held by these partners.
Regents of the University of California, Berkeley, Berkeley, CA  - Award: $46,523
A one-year Foundations project to explore how Wikibase/FactGrid could move four siloed databases into a single online platform for access to scholarly research on medieval Iberia, including mapping of PhiloBiblon to Linked Open Data (LD) and Resource Description Framework (RDF), creating a prototype of certain modules, examining links between database access points and libraries, testing a model, and posting to GitHub.
Texas Tech University, Lubbock, TX - Award: $334,335
Arrangement, description, rehousing, and development of a finding aid for 986 linear feet of records documenting the Agent Orange Product Liability Litigation class action lawsuit.
Trustees of Columbia University in the City of New York, New York, NY - Award: $349,860
Enhancing access to declassified governmental and other organizational records by aggregating documents from the Wilson Center Digital Archive, the Archives and Records Management Section of the United Nations (UN), the North Atlantic Treaty Organization (NATO) Archives, and the World Bank Group Archives. The project would make the records available for research on an existing website, the Freedom of Information Archive (FOIArchive), as well as through library catalog systems and an application programming interface.
University of Arkansas, Little Rock, Little Rock, AR - Award: $325,043
The digitization and geolocation of maps, architectural drawings, reports, and related photographs to address humanities questions about concepts of desegregation, urban renewal, and racial distribution over time with regard to housing and schools. The Mapping Urban Fracture project would create a virtual collection comprising approximately 700 new reports and maps created after 1989 and develop an access interface to research spatial segregation with meta- and geospatial data.
University of Florida, Gainesville, FL - Award: $349,990
The reformatting and annotation of 500 oral histories of African Americans from the Gulf South, representing the stories of people who lived through the transatlantic slave trade up to the present day, as well as the development of a new web search interface and 150 curriculum modules for K-12 educators.
University of Florida, Gainesville, FL  -  Award: $318,944
The development of a database and online portal to archaeological material at the Florida Museum of Natural History from three house lots at the colonial city of St Augustine. The house lots encompass material from the late 16th to 19th centuries. A total of approximately 52,000 artifacts and over 2000 documents, maps and photos, would be added – including pottery, architecture, clothing, and metals that document the diverse cultural representation in St Augustine at that time.
University of Kansas Center for Research, Inc., Lawrence, KS   - Award: $350,000
Completing the digitization and professional curation of 2,100 texts in the History of Black Writing Novel Corpus, refining the PhiloLogic user-interface (in partnership with the University of Chicago's Textual Optics Lab), and developing its BBIP Scholars Program network.
University of Maine System, Orono, ME - Award: $59,436
A Foundations project to plan for the development of an online portal to archival materials dealing with Wabanaki history and culture that are held at University of Maine's Hudson Museum, Maine Folklife Center, and Fogler Library. The portal would serve research, public, and educational audiences.
University of Michigan, Ann Arbor Campus, Ann Arbor, MI - Award: $350,000
Rehousing, further cataloging, and digitization of the collection of Thomas Gage, who along with being Commander in Chief of the American colonies from 1763 through 1775 and Governor of Massachusetts Bay from 1774 to 1775, was responsible for managing all relations with Indigenous people in the British colonies from Canada to the Mississippi. The complete digitized collection would include 95,445 images with item-level metadata.
University of Pittsburgh, Pittsburgh, PA - Award: $145,897
The cataloging and digitization of the Mirskey Collection, a set of approximately 3,000 cinema scores published during the early motion picture era, dating from ca. 1895 to 1927.
University of Virginia, Charlottesville, VA -  Award: $349,812
The development and implementation of a public interface for research into medieval and early modern burial and commemoration through Digital Sepoltuario: Scholarly Access and Search (DSsas), a database and platform documenting the tombs of Renaissance Florence.
University of Wisconsin, Madison, Madison, WI - Award: $185,000
The production of the fifth and final volume of the History of Cartography, a standard reference for the field of maps and map history. This volume, Cartography in the Nineteenth Century, would include an interpretive encyclopedia of 408 entries written by 193 contributors, to be made available online and archived digitally.
West Virginia University, Morgantown, WV - Award: $59,115
A multi-institutional planning project to develop an online portal that would aggregate the personal papers of former members of the United States Congress.
DOCUMENTING ENDANGERED LANGUAGES
New York Botanical Garden, New York, NY - Award: $418,415
The creation of a digital, open-access, interoperable database and handbook of Wixárika, an endangered Uto-Aztecan language from West-Central Mexico. It will serve as a resource for cultural knowledge surrounding the uses of plants, including management, ecological knowledge, and cosmological conceptions.
Living Tongues Institute for Endangered Languages, Salem, OR - Award: $239,999
The documentation through data collection and analysis, and development of grammars, for seven endangered Munda languages, spoken in northeast India and Bangladesh. All data would be made available online through the Munda Virtual Archive and would be archived at the Workspace for Austroasiatic Intangible Heritage (RWAAI) at Lund University, Sweden.