Blog
Helpful Reminders Before Submitting an Application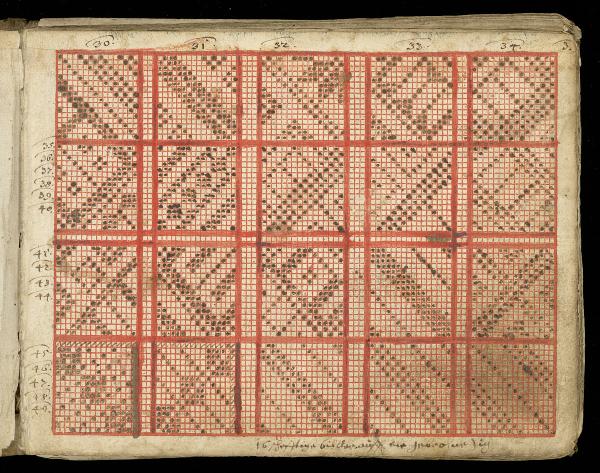 We want applicants to put their best foot forward when applying for grants through the Office of Digital Humanities (ODH).  
Each year, we notice that some organizations get tripped up with some common errors related to eligibility, funding restrictions, application components, and submissions logistics. 
This page summarizes common mistakes in applications to the Digital Humanities Advancement Grants, Institutes for Advanced Topics in the Digital Humanities, and Dangers and Opportunities of Technology program. 
Please remember that details matter when completing any federal grant application. It's important to review the Notice of Funding Opportunity and follow the instructions. Seek assistance when you have questions and start the process early. 
Summary of Common Eligibility Errors 
Remember to adhere to all guidance in the NOFO to make sure your application is eligible, including the following: 
Applicant institution must be an eligible organization. 

Applicant institution must have an active SAM registration. 

Individuals may be project director or co-director for only one application per deadline. 

Degree candidates cannot be project co-directors. 

Primary project activities should not be on the list of restricted activities in the NOFO. 
Applications must be submitted by the program deadline. 

Applications must follow formatting instructions. 

Applications must adhere to all page limits. 

Applications must include all required attachments. 

Applications should include letters of commitment, as appropriate. Letters of support are not permitted and will be removed prior to review. 
Eligibility  
ODH programs fund institutions, not individuals. Before you start an application, be sure that your institution is eligible. 
Only US and territorial 501 C3 non-profit organizations, accredited institutions of higher education, state or local governmental agencies, and federally recognized Native American tribal governments are eligible to apply for ODH programs or to receive sub-awards. That means that for-profit and non-US organizations are not eligible.   
Eligible institutions must then apply for and maintain an active System for Award Management (SAM) registration. 
Also, keep in mind that for these programs, individuals may only serve as a project director or co-director for one application per deadline. 
Funding Restrictions 
Before you begin writing your application, we recommend that you open the NOFO and read the full list of funding restrictions for the program.  
If your project activities fall within that list of restricted activities, you may wish to check out the Related Funding Opportunities for other programs that might fund your project. 
Indirect Cost Rates 
Many institutions include indirect costs in their budget, but we have found that over one third of awardees calculate these costs incorrectly, leading to a reduction in the size of their award.  
Review our report on indirect costs and make sure that you are using the correct indirect cost rate and that you have calculated the base correctly. 
Application Components 
Applications will be declared ineligible for review if they do not include all required sections and components. Follow all "musts" outlined in the NOFO, especially those concerning page limits.  To help you keep track of all these components, there is checklist in each NOFO. You might consider printing out that table and using it as a guide while developing the application.  
You will see that some items are Grants.gov forms, while others are PDF attachments. The entire grant application will be submitted through the Grants.gov portal by your Office of Sponsored Research, or Grants or Development Office. We recommend you get in touch with your colleagues who will be submitting this application to discuss everyone's responsibilities and expectations for completing the application several weeks before the deadline. 
As you put the finishing touches on your application, please check the formatting of all PDFs before final submission, just as you might for spelling and grammar mistakes. Give yourself some extra time ahead of the deadline to account for formatting changes introduced while saving documents as PDFs (i.e., paragraphs drifting onto extra pages or links that aren't properly embedded). 
Submission Dates & Procedures 
All applications must be submitted through the Grants.gov portal before 11:59pm Eastern on the application deadline.  
Application deadlines can be found on the cover page of the Notice of Funding Opportunity, as well as in each "Grant Snapshot" on the NEH website. 
Grants.gov is used by many federal agencies to manage their grant programs and is hosted and supported by the Department of Health and Human Services. This means that NEH staff do not control this portal, nor can we help troubleshoot any issues you may encounter during the application process. We recommend that everyone starts the submission process early, particularly if you are first-time applicant.  
Grants.gov provides many resources for applicants.  If you have any trouble submitting or using grants.gov, please get in touch with their Support Center that is open 24/7:  1-800-518-4726 | @email.  ODH staff cannot help you with grants.gov issues. 
After your institution submits an application review what was submitted one final time.  If you notice a mistake or realize that you forgot to upload a required attachment, you may resubmit the application only if the deadline has not passed. NEH will review the latest submission.  
This is why it is so important to start the submission process as early as possible. You want to give your team a buffer for technical glitches on all ends.  
Stay in Touch 
We hope these reminders help you avoid common mistakes as you complete your application. Please contact our office (@email) with any questions you may have along the way.