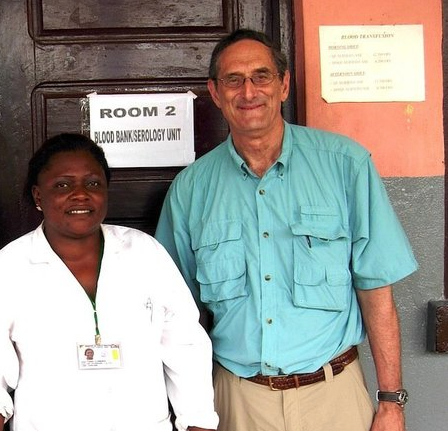 Grantee Spotlight:
WILLIAM H. SCHNEIDER
Professor of History and Director of the Medical Humanities Program
Indiana University
"NEH is not just about Shakespeare, Socrates, or the Civil War. Thanks to an NEH grant, I and a team of historians and anthropologists are helping scientists understand the origins of AIDS.
HIV research has focused primarily on narrow scientific questions. But epidemics don't happen in a vacuum—they happen to people. By analyzing the historical and social context of 20th century Africa, our project will help explain how and why the viruses that cause AIDS emerged.
The NEH grant allowed us to do fieldwork and research medical records from colonial and missionary hospitals and the Red Cross. My research is on the history of blood transfusion in sub-Saharan Africa, which expanded as HIV entered the human population. Colleagues have: studied medical campaigns against smallpox and sleeping sickness that may have spread HIV through unsterilized needles; conducted interviews in Cameroon to document changes in hunting practices; and analyzed changes in population movement and prostitution in the Congo that accompanied the imposition of colonial rule.
We hope not only to use historic and cultural data to determine how this worldwide pandemic occurred, but also create a model to study how other epidemics, like Ebola, spread through societies."