Blog
Announcing New ODH Awards (August 2021)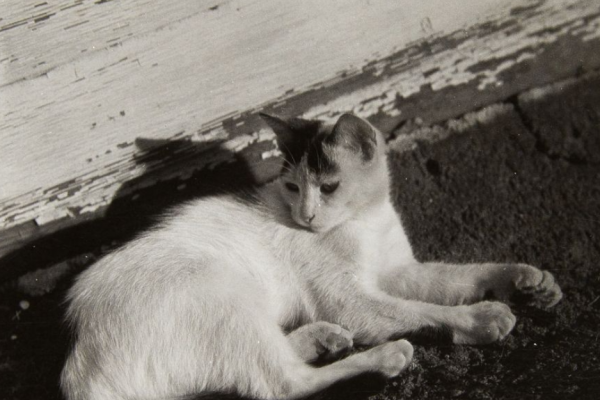 The Office of Digital Humanities is pleased to announce twenty awards through our Digital Humanities Advancement Grants program and three awards through the Institutes for Advanced Topics in the Digital Humanities program.
These projects are part of a larger slate of 239 awards announced by the NEH. Congratulations to all the award recipients as they begin these exciting new projects! Scroll down to view a map of awardees.
Digital Humanities Advancement Grants (January 2021 deadline) 
This program is funded in part by the Institute of Museum and Library Services. Projects supported through this partnership are indicated by an asterisk (*) in the list below.  
Allegheny College
An Engaging Digital Curriculum for Intermediate Chinese Language and Culture
Project Director: Xiaoling Shi
Outright: $48,356
Project Description: Convening a three-day meeting bringing together Chinese language scholars, instructors, and digital technologists to design a free online curriculum for teaching Chinese language in a cultural context.
City of Austin
A Geographical Approach to Inclusive History at Oakwood Cemetery
Project Director: Jennifer Chenoweth
Outright: $50,000
Project Description: The creation of an innovative digital model to help determine the location of and provide historical context for marginalized individuals in unmarked graves in an Austin, Texas, cemetery.
Boston University
China Historical Christian Database: Mapping the Spatial and Social Networks of Christianity in China, 1550–1950
Project Directors: Daryl Ireland and Eugenio Menegon
Outright: $100,000
Project Description: The development of the China Historical Christian Database that seeks to map and visualize the relationships among Chinese Christians, missionaries, and the people with whom they interacted from 1550 to 1950.
CUNY Research Foundation, Brooklyn College
AMPACT: Automatic Music Performance Analysis and Comparison Toolkit
Project Director: Johanna Devaney
Outright: $100,000
Project Description: A suite of tools to enable the computational analysis of musical performances.
University of California, Los Angeles
Sinai Manuscripts Data Portal Project*
Project Directors: Virginia Steel and Dawn Childress
Outright: up to $325,000
Project Description: Development of a Linked Open Data (LOD) web application to provide access to the data for contextualizing the digitized manuscripts of St. Catherine's Monastery in the Sinai Peninsula that are hosted by the University of California, Los Angeles.
CyArk
Expanding and Redesigning Open Heritage 3D
Project Director: John Ristevski
Outright: $41,042
Project Description: Two field surveys and a virtual convening that will assess the use of the Open Heritage 3D platform, a repository for 3D cultural heritage data.
Emory University
Data by Design: An Interactive History of Data Visualization
Project Director: Lauren Klein
Outright: $99,900
Project Description: The creation of a born-digital publication documenting and analyzing the history of data visualization from the eighteenth century to the present.
Fort Lewis College
Yo Soy Porque Tú Eres: recursos para el aprendizaje de Español en contexto
Project Directors: Janine Fitzgerald and Carolina Alonso
Outright: $99,981
Project Description: Development of a free online OER (open educational resource) for teaching Spanish language using humanities collections and cultural experiences of Latinx in the US for all learners.
Georgia Tech Research Corporation
humdrumR: A user-friendly software package for computational music analysis
Project Directors: Nathaniel Condit-Schultz and Claire Arthur
Outright: $99,983
Project Description: A set of software tools and instructional materials that will facilitate the computational analysis of musical scores.
Georgia O'Keeffe Museum
Reimagining the Georgia O'Keeffe Catalogue Raisonné Digitally
Project Director: Liz Neely
Outright: $50,000
Project Description: The planning stages to develop a digital catalogue raisonné for Georgia O'Keeffe, which will allow scholars and the public to engage with O'Keeffe's works.
Regents of the University of Idaho
Powering Digital Humanities Teaching and Learning with Static Web Approaches
Project Directors: Olivia Wikle, Gabriele Hayden, and Kate Thornhill
Outright: $49,919
Project Description: The development and testing of curricular modules for teaching the CollectionsBuilder static web tool in humanities classes.
University of Kansas Center for Research, Inc.
Building Literacy and Curating (Critical Cultural) Knowledge in Black Humanities
Project Directors: Maryemma Graham and Marilyn Thomas-Houston
Outright: $325,000, Match: $50,000
Project Description: Building of a digital hub and virtual community to support humanities research, teaching, and public engagement using digitized collections of African-American literature available in the History of Black Writing project.
University of Maryland, College Park
Multimodal Corpus of Heritage Spanish
Project Director: Elisa Gironzetti
Outright: $49,987
Project Description: Protocol development, data collection, and preliminary analysis of a multimodal corpus representing the written and oral discourse of regional Spanish heritage speakers in the United States.
University of Pennsylvania
Archaeorover: Harnessing Autonomous Robot Technology to Reveal Buried Archaeology
Project Directors: Austin Hill, Jesse Casana, and Kathleen Morrison
Outright: $99,962
Project Description: Prototyping of an autonomous robot that will utilize Ground Penetrating Radar (GPR) to search for historically and archaeologically significant artifacts and sites.
Princeton University
Increasing Access to and Developing Digital Tools for Early African Literature
Project Director: Wendy Belcher
Outright: $325,000
Project Description: The creation of a web-based platform and tools to enable scholars to search and engage with a unique online collection of African literature.
University of Richmond
America's Music Scenes in the Age of Social Media
Project Directors: Andrew McGraw and Joanna Love
Outright: $47,357
Project Description: A series of workshops to identify best practices for automatically collecting and archiving online data about musical events.
University of Rochester
Black Past Lives Matter: Digital Kormantin
Project Director: Michael Jarvis
Outright: $99,874
Project Description: Development, prototyping, and testing of a virtual heritage tour of Kormantin (Abandze), Ghana, an early Atlantic Slave Trade port.
Skidmore College
Architectural Walking Tour of Ancient Maya masterpieces: Visualizations of San Bartolo and Xultun, Guatemala
Project Directors: Heather Hurst and Franco Rossi
Outright: $49,990
Project Description: The creation of an interactive online platform to present 3D models of Mayan artworks that document the spread of cultural and scholarly knowledge across the region.
Vanderbilt University
Building a Searchable Database for Collections of the Enslaved & Free Builders and Defenders of Nashville's Civil War Fortifications
Project Director: Angela Sutton
Outright: $99,442
Project Description: The development of a database of the enslaved and free Black builders and defenders of Nashville's Civil War Fortification through the use of community-driven linked data using the Spatial Historian platform.
Wichita State University
Graphic Narrative Accessibility: Encoding Images for Blind and Visually Impaired (and Sighted) Readers and Researchers*
Project Director: Darren Defrain
Outright: $99,915
Project Description: The development and release of a beta-level app to improve accessibility of graphic and visual narratives for blind and low-visioned readers, together with a searchable database of encoded visual narratives that will enable analysis by humanities scholars and students.
Institutes for Advanced Topics in the Digital Humanities (March 2021 deadline) 
Brown University
Born-Digital Scholarly Publishing: Resources and Road Maps
Project Director: Allison Levy
Outright: $168,939
Project Description: A three-week hybrid summer institute to train participants in born-digital scholarly publishing methods.
University of Kansas Center for Research, Inc.
The Public Digital Humanities: An Institute for Academic/Community Collaborations
Project Directors: Brian Rosenblum and David Tell
Outright: $191,879
Project Description: An institute supporting 12 teams from collaborative public digital humanities projects hosted at the University of Kansas for one year of in-person and virtual training.
Vanderbilt University
Immersive Global Middle Ages Institute for Advanced Topics
Project Directors: Lynn Ramey and Roger Martinez-Davila
Outright: $239,569
Project Description: A 28-month initiative for fourteen participants to learn about the use of immersive digital technologies for teaching and learning about the Global Middle Ages through in-person and virtual workshops hosted by the University of Colorado–Colorado Springs and Vanderbilt University.