Stanley Nelson
National Humanities Medal
2013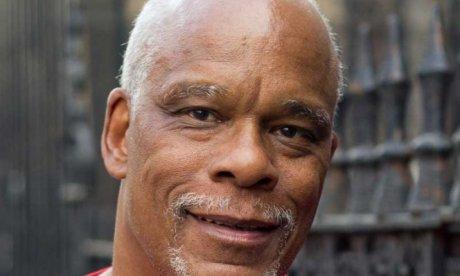 When Stanley Nelson was bouncing from college to college in the early seventies, he knew only that he wanted to do something artistic with his life. "I had shown no artistic talent," he confides. "I couldn't draw, I couldn't dance, I couldn't play an instrument. What can I do? I wasn't going to pick up a saxophone at age twenty and become a great jazz artist." But he took a filmmaking class and liked it. 
Nelson went on to earn his BFA in film from City College of New York and produce more than twenty documentaries, fifteen of which he directed, seven of which he wrote. His films have earned five Primetime Emmys, two awards from the Sundance Film Festival, and two Peabodys, among other honors. In 2002, Nelson received a MacArthur "genius" award. His most recent film, which covers the 1964 voter registration drive in Mississippi, Freedom Summer, aired in June on PBS's American Experience to wide acclaim. With a dogged insistence on finding new voices and new witnesses, Nelson has illuminated stories that we thought we knew, particularly about the African-American experience.  
His films are known for their compelling narratives, their success at bringing complicated stories into focus in a two-hour film. His 1999 documentary Soldiers Without Swords covered a hundred fifty years of the black press, while his 2006 Jonestown: The Life and Death of Peoples Temple brought the multiracial and tragic church of Jim Jones out of the headlines and into the context of its time. His work bringing testimony of new witnesses into his 2003 The Murder of Emmett Till helped propel the U.S. Department of Justice to reopen the 1955 murder case in Mississippi. 
"What I'm trying to do is part detective," Nelson says. "There's a feeling that we all know about the civil rights movement. So part of it is finding new and exciting voices that we haven't heard." When Nelson was producing his 2010 film Freedom Riders, he came across a witness to the bus burning in Anniston, Alabama, whose film of the riot on his new 8mm camera was confiscated by the FBI and never returned. The filmmakers approached the FBI to see if the agency still had it. Eight months later, a package from the FBI turned up with invaluable, never-before-seen footage. 
Although Nelson's documentaries span many topics—the massacre at Wounded Knee, the life and times of Marcus Garvey, the music of Sweet Honey in the Rock—he has been drawn to tell the stories of the civil rights movement, which he says "set forces in motion that changed the world." 
"As a filmmaker, we're talking about fifty years ago. There's great footage, and so many times the people involved were so young that they are now still alive and vibrant." And they want to talk about this critical moment. "A lot of times it looks like I'm the world's greatest interviewer, and I only asked one question," says Nelson. 
For Freedom Riders and his other films, Nelson has worked closely with scholars and historians, such as Ray Arsenault, the author of the book chronicling that event. "One of the things that we've been able to do is get the history right," says Nelson. "You need other voices to do that. You want to entertain, and you want people to enjoy it, but you can't bend the history to do that." 
One film that Nelson made was more of a personal journey than a historical event—documenting the black upper-middle class summer resort of Oak Bluffs on Martha's Vineyard, which Nelson's family visited every summer when he was growing up. A Place of Our Own chronicled what Nelson described as a "creative cultural space" that allowed him to "be secure, to feel loved, that I was part of a community, and that I was able to do anything. And that's not something that many of us are privileged to have, either white or black, in the twenty-first century." 
As cofounder and executive director of Firelight Media, Nelson has made it a point to nurture other aspiring filmmakers. His own mentor was pioneering black filmmaker William Greaves. Nelson has taught film at Howard University, Brooklyn College, the University of California–Berkley, and in Rwanda, where he worked with broadcast journalists.
Nelson's advice to young filmmakers is to just start filming, and try everything. "I never knew that I was going to be a good filmmaker. It was just a matter of doing it and finding out that you like doing it and could be good at it. All films are hard to make. In some ways, I'm always most proud of the film I did last."
                                                                                                    —Amy Lifson