Ron Chernow
National Humanities Medal
2015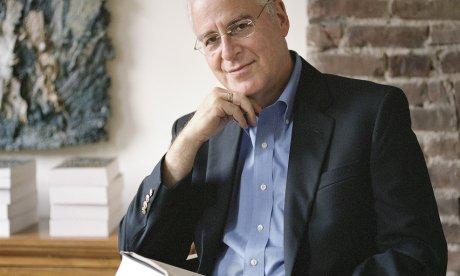 WHITE HOUSE CITATION
For bringing our Nation's story to life.  Through his examination of America's successful giants and titans, he also invites his readers to discover their failures and foibles, uncovering enduring lessons that inform our modern era.
Ron Chernow had spent more than a decade working in New York as a journalist and public policy wonk when he came up with the idea of writing about the rise of American finance. But he didn't want to take the subject on as a "history of Wall Street," which to him sounded tedious. He thought it would be better to explain history through biography. Published in 1990, The House of Morgan – about four generations of the J.P. Morgan financial empire – earned a National Book Award. He was surprised by the accomplishment as it was his first book and he had no formal training in either history or finance. Still, his English literature degrees from Yale and Cambridge University proved useful to his craft. "Even though I wasn't learning history, I was learning narrative—and narrative is at least as hard to learn as history." Ever since, his books have combined skillful storytelling with a taste for great themes and detailed psychological portraits.
Actor-composer Lin-Manuel Miranda turned Chernow's biography of Alexander Hamilton into one of the most successful musicals in American history. Miranda said in 2015 that his collaborator "out-Dickens Dickens" in his portrayal of the future treasury secretary's scrappy Caribbean upbringing. Chernow says that there's something about "famously secretive and reserved people" in history like Hamilton, John D. Rockefeller, George Washington, and his current subject, Ulysses S. Grant, that seems to attract him.
"What my job entails, as a biographer, is to penetrate the silences," he says, referring to those issues his subjects preferred not to confront during their own lives.
In his writing, Chernow also looks to sort out the disorganized matter of the early lives of his subjects, when they were still becoming the historical figures that they did not yet know they would be. Such an emphasis on the formation of character can provide readers with insight into their own souls and their nation's politics. "We as a country, whenever we face a period—as we are at the moment—where we are facing very fundamental choices, those choices have to be informed by an understanding of history and the humanities," Chernow says.